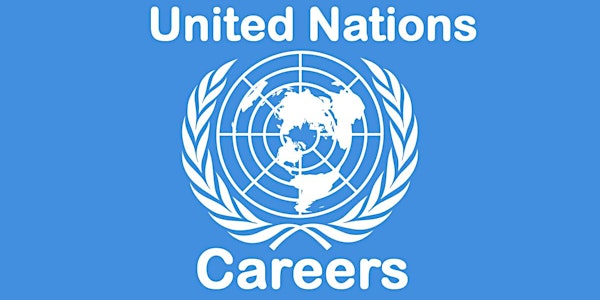 Get a job with the UN, NGOs and International Organizations
Get a good paying job working with the UN and NGOs with a flexible work arrangement – spend time with your family & travel around the world
Refund Policy
Contact the organizer to request a refund.
About this event
Join us on
Thursday 2nd February 2023
From 7:30 pm – 9 pm
For the FREE Live training webinar on your computer or phone.
Are you feeling stuck in your career, overworked, underpaid, and unappreciated…
Get a 6 Figure Salary Even Without a Degree or Masters
During the webinar this I will teach you:
This SIMPLE (little know) step by step process to get STARTED right away and start earning a 6 Figure Salary - GUARANTEED
The 3 THINGS you need, within the first 3 seconds in an interview to TRIUMPH over "more" qualified and experienced candidates.
3 Simple, Easy to do tips to make you NEGOTIATE a 6 Figure Salary like a PRO (backed by case studies and research).
Bonus Tip
The 6 Qualities of an individual worth a 6 Figure Salary. Hint BADASS is an acronym of these qualities.
This will lead to a very Successful Career. You will be ADMIRED by your peers, former colleagues and schoolmates.
You will be RESPECTED in society and be a role model to many.
ENTRY IS FREE
We have limited space. Book your spot now
We have limited space. Book your spot now