Description
*This event is NOT a sales presentation. This is an in-depth workshop for educating business owners and leadership teams currently implementing EOS or interested in learning about the Entrepreneurial Operating System. Organizations of all sizes and all EOS experience levels will benefit greatly from this workshop.
---
Tom Bouwer, author of What the Heck is EOS?, has presented to hundreds of audiences, both domestic and international, over the last ten years. His high-energy, high-engagement style keeps people fully absorbed until the last minute. He facilitates a tight session, with ample time for Q&A.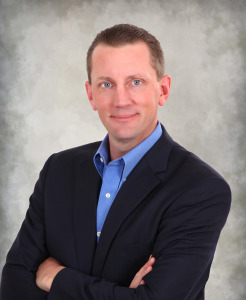 Attendees leave with real-world, practical tools they can immediately implement to achieve better leadership team alignment driving improved results and higher employee engagement to positively impact company culture.
"Tom's presentation was excellent and his presentation style is very engaging."
"Tom was a dynamic presenter who obviously knows business and how to create 'ownership' within a company. Tom provided multiple examples of practical applications that will make me better as an 'owner' at my responsibilities and tasks. Excellent presentation!"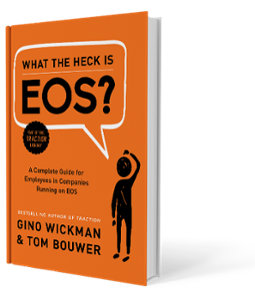 Tom is a sought-after speaker with extensive experience in helping business leaders get what they want from their organizations. With his energetic presentation style, Tom delivers high-value engagements that have actionable takeaways. He has helped over 100 companies achieve alignment at both the leadership and staff level. A top-ranked Vistage speaker, Tom presents internationally to the CEO and C-level members of this and other world-class executive organizations.
---
SCHEDULE

8:00 Doors Open
Enjoy coffee with dozens of the region's best business leaders and meet our Sponsor companies!
8:30 Presentation Workshop
Get a Grip on Your Business 2.0
with Tom Bouwer + Q/A
Leaders looking for a silver bullet or the next "flavor of the month" need not attend. In this value-packed workshop, attendees learn to see their businesses in a whole new light and to achieve better results through strengthening the Six Key Components™ of a truly great organization. The outcome creates alignment and synchronizes all the pieces of your business to produce the results you want.
12:00 Lunch
Buffet lunch from the Avalon chef served in the Millenium Ballroom
1:00 Choose from 3 advanced breakout sessions
Session 1: Streamlining the Level 10 Meeting™
with Isaiah Nolte, Client Success Leader at Traction Tools (1:00 to 2:00pm Sheyenne Ballroom)
Take your EOS® Level 10 Meetings™ to the next level with Traction® Tools, your officially licensed provider of EOS software. Traction Tools gives you all the EOS Foundational Tools™ in one centralized location to help you run efficient, high-quality meetings that are more productive and more engaging. Our software allows you to focus on the content of the meeting itself and solve Issues efficiently.
Join our live demo with Isaiah Nolte, our Client Success Leader. You'll discover how Traction Tools helps you manage all of the Foundational Tools in the EOS Process™, from start to finish, including:
Meet Isaiah Nolte, Traction® Tools
For more than 20 years, Isaiah Nolte's passion for helping and supporting others has led him to continually innovate, create efficiencies, and streamline processes. At age 18, Isaiah founded The Invisible Force, an organization he sold after 10 years. He then traveled to Central America for a two-year missionary trip, where he still spends time today.
Nowadays, Isaiah serves on the the Traction Tools Leadership team as our Client Success Leader. Isaiah and his wife, Tatiana, have been married for five years and are parents to four boys and one girl.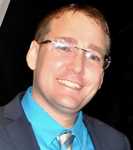 ---
Session 2: Getting More From Your People
with Erin Werde, President at The Instinct Advantage (1:00 to 2:00pm Prairie Rose Ballroom)
Business owners and managers struggle with putting the right person in the right seat. While an employee may have the experience, motivation, smarts – it does not mean that they have the instinct to perform a in certain position. Employers run into "people challenges" for many reasons – but one of the key reasons is overlooking employee instinct. This is a significant oversight because it can actively bring down the team; while understanding this information can unleash true team synergy (making the whole greater than the sum of the parts).
Attend this session to learn about the following:
Instinct (and – whether or not you acknowledge it – it is present on your team!)
When to use certain talents on your team
Implications of instinct in hiring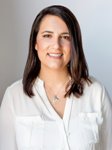 ---
Session 3: Rolling Out EOS Top to Bottom
with Barry Gish, Certified EOS Implementer at Traction Planning (1:00 to 2:00pm Dakota Ballroom)
The real benefits of Traction and the Entrepreneurial Operations System (EOS) are realized when everyone in your company is involved.
After your senior leadership team has mastered the Entrepreneurial Operating System®, there comes an exciting – and maybe slightly scary – milestone in your implementation of EOS: it's time to teach the rest of the company how to do it. We call this the "rollout," and it begins when your leadership team works together to help next level leaders, managers and supervisors begin using EOS foundational tools in their departments or teams. In this session you will discover the Seven Keys to a Successful EOS Rollout. Whether you do your rollout to one layer of management at a time or to everyone all at once, these few things you can do to make sure the process goes as smoothly and successfully as possible.
We will share with you those 7 Keys to a Successful EOS Rollout, plus you will hear real-life experiences of rolling out EOS by a panel of local business leaders who have been through it. You will hear about the challenges and the rewards. They will also be available to answer questions you might have about rolling it out to your team.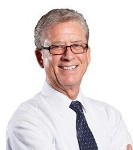 Barry Gish is a Certified EOS Implementer whose passion it is to see entrepreneurs get all they want from their businesses by helping them and their leadership teams simplify, clarify, and achieve their vision. He has served in the business community for more than 30 years.
2:00 Meet and Greet
Stick around and discuss the day's material with presenters and other local leadership teams.
Stop by our Sponsor business tables.
---
Presented by
The100,inc. Members, Kurt McSparron, President
Traction Planning, LLC Barry Gish, President and Certified EOS Implementer
THANK YOU to our Sponsor Businesses!
Matthew Lachowitzer, Founder and CEO - Matt's Automotive Service Centers
Brett Colliton, COO - Avalon Events Center
Kent Satrang, CEO - Petro Serve USA
Ron Fuhrman, President - Liberty Business Systems, Inc.
Jon Shilling, President - General Equipment and Supplies, Inc.
Michael Johnson, CEO - ClearPath Advisors
Jake Miller, COO - Be Mobile
Brady Nash, CEO - BNG Team
Jim Buus, President - Goldmark Commercial Real Estate, Inc.
Zac Paulson, CEO - True IT
Dr. Mason Orth, CEO - ChiroHealth and Rehab
Clayton Upton, Founder - Traction Tools
Erin Werde, President - The Instinct Advantage
Roger Christianson, President - Christiansons Business Furniture
---
For further information, contact the organizer:
Kurt McSparron at kurt@the100.work or (701) 541-1073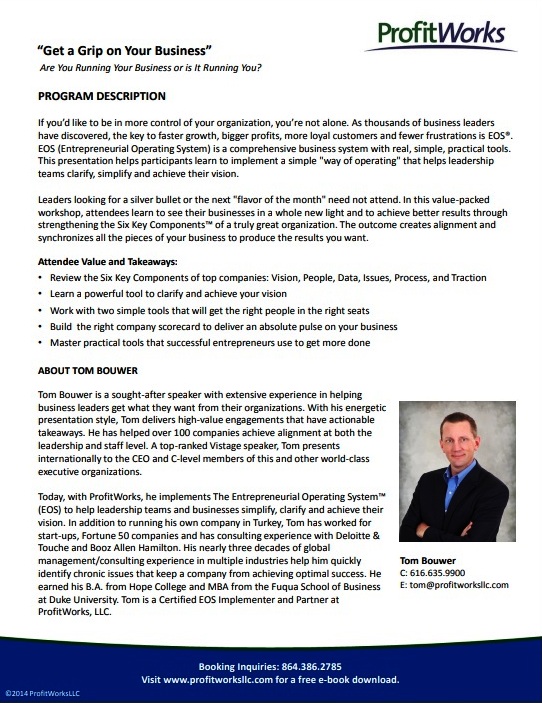 Organizer of Get a Grip on Your Business 2.0 w/EOS author Tom Bouwer
Fargo-Moorhead's premier membership organization, business forum and valued resource for the region's senior executives and next generation of business leaders.
The Executives' Club of Fargo-Moorhead is the area's only Membership organization designed exclusively for Presidents, CEOs and serial entrepreneurs. 
Since 2015, The Club has served as a platform for business and community leaders to build relationships, share ideas, explore new business opportunities and participate in trusted inner-circle discussions.