Get a Celebrity, Sports Star, Major Author or VIP to Endorse Your product, service, book or company a 2-hr workshop with Hollywood Career & Business Strategist Joyce Schwarz July 23 @ 4 pm PT/7pm ET also available via 2-hour audio plus 20pg ebook & list

Monday, July 23, 2012 from 4:00 PM to 6:00 PM
Event Details
YES, have you always dreamed of having a celebrity like one of the stars of the TV show LOST or Desperate Housewives or even a movie star or Baseball hero endorse your upcoming book or even your new organic chocolate snacks?
Now's the time to find out how to do just that in this two hour tele-workshop with Joyce Schwarz, Hollywood Career & Business Strategist.
See just some of the celebrities that Joyce has worked with for her clients and for her own projects from the famous Sid Caeser from early television to Tory Spelling to Tom Cruise to baseball greats like Ernie Banks and Olympians like Mary Lou Retton and more -- in all more than 200 celebrities.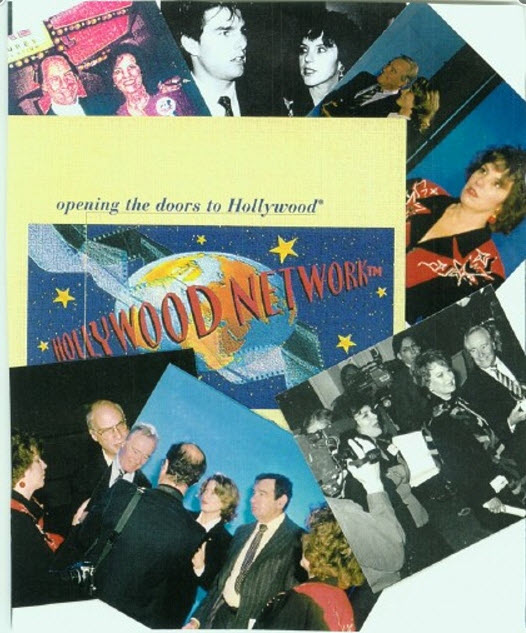 IN THIS 2 hour workshop you'll discover: 
***How to pick the right celebrity or VIP for your project, book or service
***When to contact the celebrity
***How to prep so that you'll get a YES
***What to say in your contact information
***What's the best way to contact the person -- via email, phone, or even in-person? 
***How to convince the celebrity to endorse your project without paying the celebrity or his/her firm a fee! Really!
***WHAT IS THE MAGIC WAY TO get your celebrity endorsement quickest? 
***HOW DO YOU FIND the celebrity contact info? 
    Joyce will provice you with 5 ways to do that including
a) How to locate celebrity info lists
b) How to bypass the talent agent if necessary
c) How to get a third party to help you with the endorsement
d) How to get the celebrity to say something that is helpful to you
****How to get spiritual leaders and VIP speakers and authors to endorse your project or book or video series or classes! 
Joyce has gotten more than 200 endorsements for her books ranging from the Preface of her book being done by Bob Proctor to the afterword being crafted by Jack Canfield, CHICKEN SOUP FOR THE SOUL 
 a) How to cut through the red tape and voicemail and get an answer from the speaker/author 
b) Why it's different than working with Hollywood celebs and what you need to know
c) Why it's so valuable in getting a book deal or a movie deal or in crowdfunding for Kickstarter or Indiegogo or in raising investor funds for your project.
SO THE ACTUAL RETAIL VALUE  IS: 
2 hour workshop = equivalent of 2 hours of coaching privately with Joyce Schwarz who normally charges $250 an hour for sponsorship and celebrity endorsement strategy = $500 
BONUS EBOOK: $59.95 if sold retail 
PLUS you'll get a 20 page ebook written especially for this workshop by Joyce Schwarz giving insider secrets including
10 top ways Joyce has gotten celebrities to respond in less than 48 hours
5 ways to meet and get celebrity endorsements and even pictures of celebrities eating, reading or trying on your product in one weekend REALLY 
PLUS you get 1/2 hour private coaching with Joyce Schwarz after the class or listening to the audio (your choice attend the class live or get the audio to listen to at your convenience either way you get to keep the download of the audio and the ebook foreever. Not ready to do the coaching with Joyce now - -then it's good for 1 year (12 months) come back when you've done the prep recommended by Joyce. value = $125.00
You get more than 200 top celebrity names and contact info as part of this deal.  $99.00 RETAIL VALUE 
You get a directory of more than 50 top LAW OF ATTRACTION leaders in this ebook  $50.00 RETAIL VALUE 
You get 3 sample letters to end to celebrities via email/Fedex or Priority mail $99 RETAIL value 
You get 10 top examples including pictures of Joyce's success with her clients and her own products and services including but not limited to: VALUE = PRICELESS 
1) Books 2) VIdeos 3) Movies 4) Clothing 5) Charity events 6) Business events 7) Special events -- sports tournaments etc 8) Websites 9) Conferences/conventions/seminars 10) Food and other products. 
TOTAL RETAIL VALUE: $835.00 -- YOU GET THE CLASS FOR $97.00 (PLUS THE 1/2 HOUR OF COACHING WHEN YOU NEED IT VIA PHONE DIRECTLY with Joyce schwarz
LIMITED to the first 10 people who sign up! 
any questions, email: joyceschwarz@gmail.com or call Joyce Schwarz at 310-822-3119 PS Joyce is available for private coaching on this too - and she will cut you a deal versus $250 an hour normal retail hourly rate. 
When & Where

Conference Call from Joyce's Office
14004 Palawan Way
Penthouse 6
Marina Del Rey, CA 90292


Monday, July 23, 2012 from 4:00 PM to 6:00 PM
Add to my calendar
Organizer
THE VISION BOARD INSTITUTE founded by Joyce Schwarz offers the following services:
*Creation of Giant Vision Boards for Charity Benefits & Corporate events (call for details and price list)
*Accreditation as a Certified Vision Board Coach joyceschwarz@gmail.com
*Vision Board creation classes and workshops for corporations, churches, nonprofits and community groups and private parties & events, joyceschwarz@gmail.com