Gershwin Part II: Rhapsody in Blue

Wednesday, July 29, 2015 from 7:00 PM to 9:30 PM (PDT)
Event Details
This screening of an Oscar nominated film is the second in the six-week series of our George Gershwin Retrospective, celebrating the 80th Anniversary of his epic opera, Porgy and Bess.

When George Gershwin's Rhapsody in Blue was first performed--  its composer was 26 years old-- and it was a stunning piece. Today it is one of the 10 most performed works of the 21st Century. 
(Putting it on a par with Happy Birthday and White Christmas.)   
The opening phrase of Rhapsody in Blue may be the most recognizable 17 notes in American music. A clarinet trills, gliding upwards in a jazzy arc, then falls in two swaggering notes. The original clarinetist, Ross Gorman, decided to make the phrase "smear," running the notes together in one continuous swoop. Gershwin loved the effect so much
he added it to the score.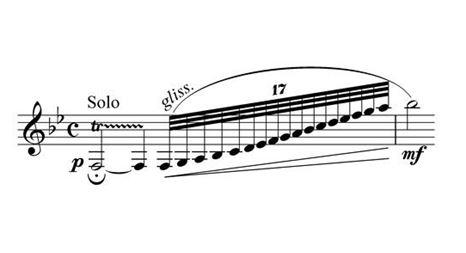 (Image credit: Dono)
Tonight's screening of the 1945 film dramatization of George Gershwin's life, Rhapsody in Blue, is a film nominated for two Oscars, written by Howard Koch (the deft screenwriter of Casablanca). It tells Gershwin's life as a tale of a driven composer whose innate need to produce memorable works disrupts relationships with the women in his life....not that work ever interfered with Gershwin's attractiveness to women. Watching a biographical film packed with guest artists who played real roles in Gershwin's life humanizes Gershwin's great talent.
 
Join us on Wednesday, July 29 for a prompt 7pm start.
Light refreshments served. 
When & Where

La Señora Research Institute Theater
565 Dryad Road
Santa Monica, CA 90402


Wednesday, July 29, 2015 from 7:00 PM to 9:30 PM (PDT)
Add to my calendar
Organizer
La Señora Research Institute
La Señora reconnects our community to its history via interactive, historically accurate and intriguing educational programs designed to encompass all age and demographic groups.   La Senora enticies the diverse elements of the historical community into collaborative endeavors.
Exploring pur cultural heritage layers unearths the changes each Era has brought to one small Mexican Rancho. From Alta California as we move into the early 19th Century our focus narrows to an artistic and social mecca--a single Hacienda built on what was once Rancho land  designed  by one of Edison's Three Tenors.  The perfect acoustics of Jose Mojica's Music Salon enhances our chamber music,  and the 1930-40's  brought the room Anita Loos' eclectic salons filled with the creative, intellectual and famous people from around the world; until Lyle Wheeler (David Selznick's Art Director) made the hacienda his home. The over 600 films produced by these "Old Hollywood" Legends are screened along with those of their friends in our 50-seat theater.
Gershwin Part II: Rhapsody in Blue