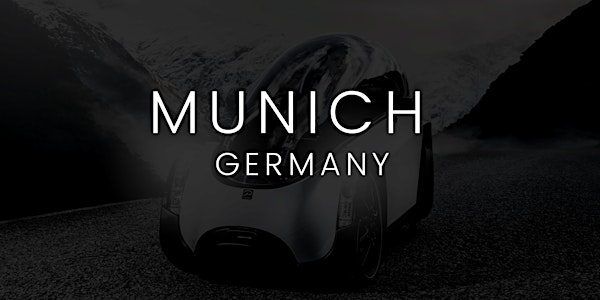 Germany // Munich
Germany // Munich - Test ride PODBIKE® Frikar® e-bike
About this event
As you may well be aware, the government advices the public to stay home to help prevent the spread of COVID-19, and so it wouldn't be responsible for us to go ahead with the event at this time.
For this reason, we've made the difficult decision to postpone our planned test ride events in Munich and Stuttgart until further notice. While we know this is disappointing, we hope you understand this is a necessary step to help keep each other safe in these unprecedented times.
------------------
// The test ride event is fully booked. Please click register to be able to join our waiting list! //
TOGETHER WITH STORCK BICYCLE AND SENGER | NEO, WE INVITE YOU TO PODBIKE'S EUROPEAN LAUNCH TOUR!
Be among the first to take Podbike® Frikar® for a ride!
How will the test rides be organized?
Please arrive at your test ride location five minutes in advance of your time slot. 
Our test ride appointments will last 50 minutes. There will be 10 attendants at each appointment.
We will start with an introduction to the Frikar and instructions on how to ride it.
After the introduction, you will have a short test ride.  
Two Frikar e-bikes will be available.
On-site staff will be able to answer questions in both English and German.
Maximum rider weight is 110 kilos.