Description
The GACC West, in cooperation with US Market Access Center, cordially invite you to:
German TechMatch 2018
---
German TechMatch promotes hand-picked German tech startups showcasing their offerings to corporate investors and tech channel partners in the Silicon Valley.
The event will focus on company pitches, followed by a networking reception, where all companies can present their solutions at demo tables. Meeting with startups in early stages of development will give attendees exposure to fresh and innovative ideas and a quality core team. Attendees will be given plentiful opportunities to network and directly exchange with startups from Germany's flourishing tech scene- a producer of formidable and original emerging companies.
Who should attend:
· Innovators/Entrepreneurs
· Business Angels and VCs
· Industry luminaries of innovation, R&D and networking growth
· Tech channel partners
· Corporate Investors
Schedule
---
10:30 am | Check-in & Registration
11:00 am | Opening address
11:15 am | Pitches from 7 German companies
12:15 pm | 1:1 Breakout Sessions at demo tables
1:00 pm | Networking accompanied by lunch and beverages
Our Start-ups
---
BEEsharing GmbH

BEEsharing, the network for beekeepers, farmers, traders and bee friends! We provide pollination offers between beekeepers and farmers - for better yield and a successful, cost-reduced apiculture. Preservation and protection of the honeybee, wild pollinators and their habitat will be the main the focus. BEEsharing also provides transportation services for beekeepers and high quality controlled honey and bee products.
Blickfeld GmbH

Blickfeld GmbH was founded in 2017 in Munich and pursues a novel approach to building LiDAR systems for the environmental perception of autonomous machines such as autonomous vehicles. By using commercial off-the-shelf and silicon components, Blickfeld has developed and demonstrated a unique technology that can be produced in low-cost mass fabrication and meets the technical performance specifications required by car OEMs. A high resolution and sampling rate are achieved by employing a patent-pending scanner technology, which merges the best of both silicon microfabrication and already established LiDAR concepts. This advanced approach closes the gap between today's high-cost systems and the automotive mass-market needs, and thus enables safe and affordable autonomous transportation.
DR. KURT WOLFF GMBH & CO. KG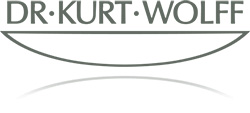 Dr. Wolff develops, manufactures and markets branded products (Rx, OTC, Cosmeceuticals) and is one of the largest medium-sized, family-owned companies in the German pharma and cosmetic industry and among the top 100 domestic enterprises.
With a strategy based on intensive research and development in skin and hair care as well as gynecology, Dr. Wolff stands out by its development skills, galenic formulation expertise and creative marketing of real innovations for more than 110 years.
Dr. Wolff's market leading brands in dermatology and gynecology are Linola®, Vagisan® and Arilin®. Key brands in hair and oral care are Alpecin®, Plantur®, Biorepair®, and Karex®.
Kinfinity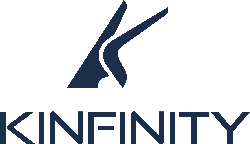 KINFINTY is offering an affordable motion capture Glove and Shirt that simplifies robotic programming and provides a better AR/VR immersion. The patents and the technology developed by KINFINITY allow the products to be used in the professional as well as the consumer sector. Moreover, thanks to skills of the team, it is easily possible to adapt the for a large customer if needed. The new robotic teaching paradigm created by KINFINITY, enables SME to benefit from robotic system in places where programming was considered too expensive. The technology of KINFINITY can be used in numerous other domains, such as medical or sport sectors.
Pxio GmbH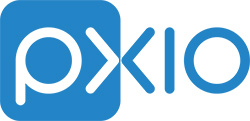 Pxio is a software infrastructure for real-time pixel transport in business environments. Instead of video cables or dedicated hardware for isolated use cases, we create a thin distributed software layer sending pixel data across standard IP networks using existing commodity hardware – including wireless communication, desktop and mobile operating systems, composite display walls of many screens, and much more. Pxio enables flexible and dynamic visual communication and collaboration in the modern business world.
MyLivn GmbH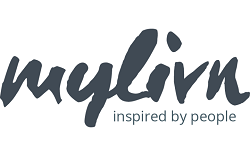 Mylivn is a social lifestyle platform where people can share, create and discover as well as shop inspirational posts and products from all around the world.
Libify Technologies GmbH
More information to come...


---
Partners