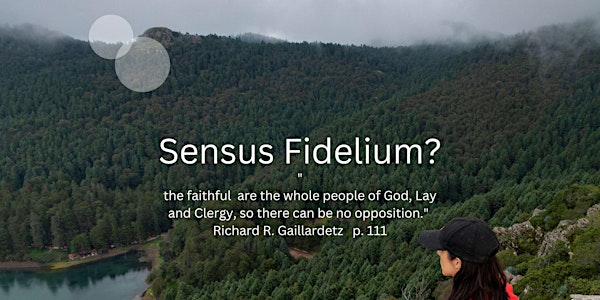 German Synodal Path - Update
2 women and 1 man will talk and take questions about their experience as participants in the unique German experiment: The Synodal Path
By Call to Action Metro NY, Inc.
Date and time
Sunday, April 23 · 12 - 1:30pm PDT
About this event
1 hour 30 minutes

Mobile eTicket
German Synodal Path
Our brothers and sisters in Germany have been engaged in a unique model of partnership with their National Catholic Laity organization (ZdK) and their National Bishop Conference to make the desperately needed changes in the Church to address the damage of the sexual abuse crisis and the damaging exclusions of so many from the Church.
This 75 minute webinar will update us on their progress as the German Synodal Path comes to a close. Dr. Margit Eckholt and Dr. Claudia Lucking-Michel will present live and take questions live at the end of the presentations.
Prof. Dr. Dr. h.c. Margit EckholtMember of Forum 3 "Women in Church ministries and services" of the Synodal Path in Germany, president of the ESCT (European Society of Catholic Theology) and president of ICALA (Intercambio cultural alemán-latinoamericano).
Dr. Claudia Lücking-MichelMember of the Extended Presidium and Co-Leader of the Synodal Forum on "Power and Separation of Powers." PhD in Theology, TübingenMember of the German Bundestag 2013-2017 (national German legislature)Central Committee of the German Catholics (ZdK) Member since 2005
Professor Gregor Maria Hoff will introduce the program with a recording to answer this question he poses. The Synodal Way of the Catholic Church in Germany came to a first conclusion with its 5th Plenary Assembly in March. But the synodal conversion of the Church demands systemic consequences - especially in view of the abuse scandal. Where does the Synodal Way stand today?
Gregor Maria Hoff is Professor of Fundamental Theology and Ecumenical Theology at the University. He was involved in the Synodal Way as a theological advisor and worked, among other things, on the basic text "Division of Power and Powers".
About the organizer
Call to Action is a movement working for equality and justice in the church and society. The Metro NY chapter is one of 53 local chapters and part of an independent national organization of over 25,000 people.
---
We are church. Sensus fidelium. Act for justice.
---
Our organization challenges Catholics to act for justice and to build inclusive communities through a lens of anti-racism and anti-oppression principles. Your participation at our meetings and your donations to this movement are especially important in these perilous times. Your contributions help us to educate, inspire and activate Catholics to support changes in the Church which will have a positive and profound impact on the lives of its members.