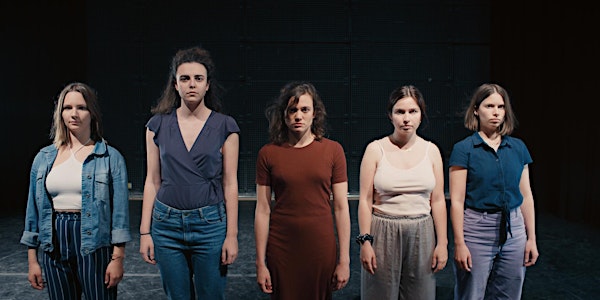 German Movie Nights: The Case You screening + Q&A
Free in-person screening of Alison Kuhn's 2020 documentary about six young women who were sexually abused during a film audition
When and where
Location
Goethe-Institut New York 30 Irving Place New York, NY 10003
About this event
The German Film Office is pleased to present a special in-person screening of Alison Kuhn's acclaimed 2020 documentary The Case You at the Goethe-Institut New York, followed by a conversation between actors Isabelle Bertges, one of the film's protagonists, and Nurit Monacelli.
Please note that the film will be presented in German with English subtitles and the Q&A will be held in English.
Just how far is it acceptable to push actors in the name of cinema? And at what point do you cross the boundary where acting becomes sexual assault? These are the questions raised by the testimony of six young women who were manipulated and sexually abused during an audition. They knew beforehand that the film they were auditioning for was about incest, and they were familiar with the director's controversial work but during the audition, without prior discussion, they were groped, beaten, and forced to undress. These traumatizing experiences resurfaced when a few years later it transpired that footage of the audition had been used in a documentary.
The women in The Case You are not just fighting back through the courts. They have banded together to tell their story on camera, in a sort of antidote to the toxic audition. The director, Alison Kuhn, is one of them. This neutralizes the camera's potentially predatory eye and turns the lens into a liberating channel to express anger and demand justice.
Visit www.germanfilmoffice.us for more information.