GEP/NRSD Alumni Conference Friday Feb 1, 2019
Description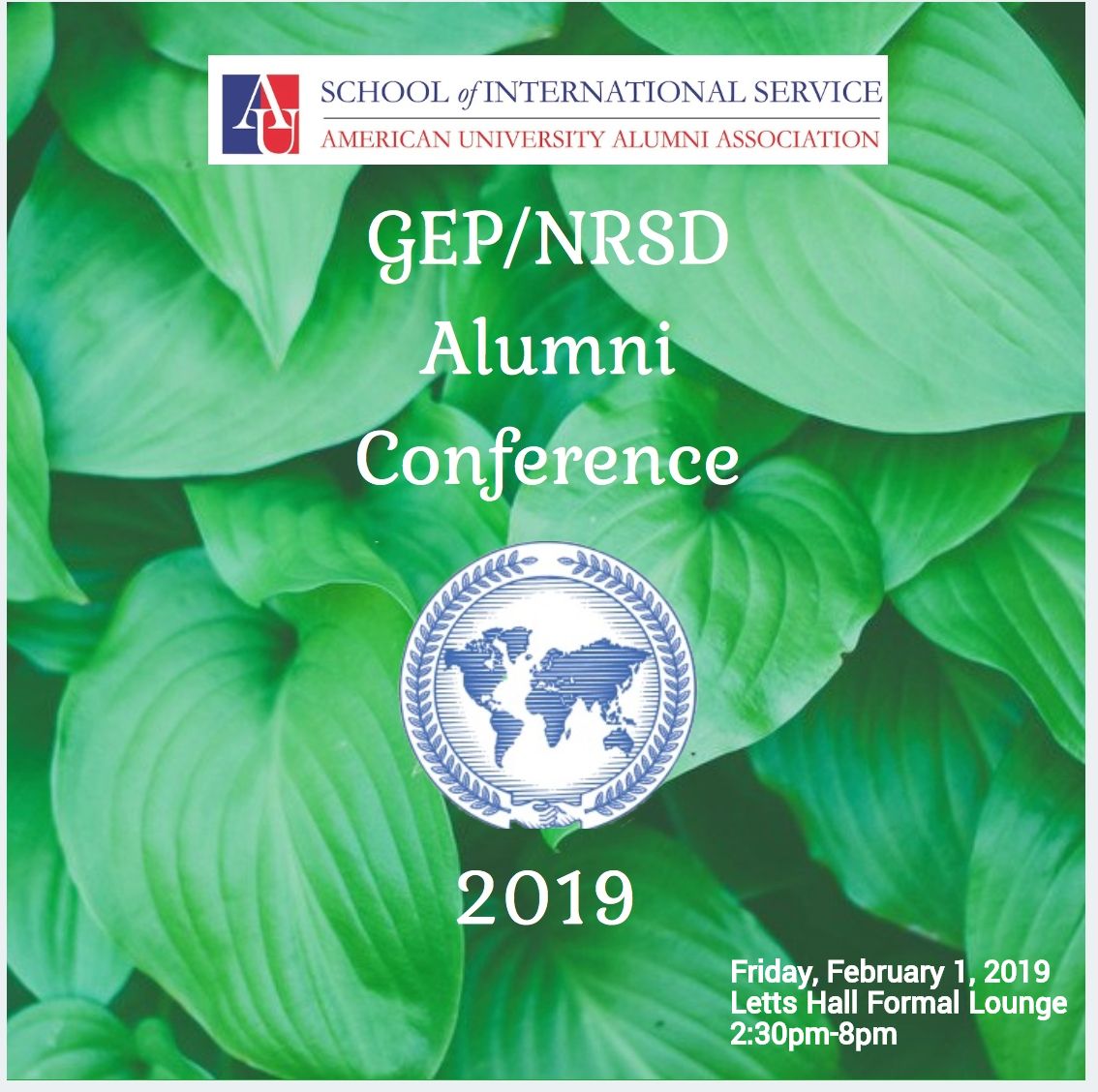 Calling all past and current GEP and NSRD students!
This year's Alumni Conference will be held on Friday, February 1st, 2019 in Letts Formal Lounge on campus.
You are invited to come together as a group of talented and diverse alumni, faculty, staff and current students to reflect on our planet's greatest challenges. It is also the perfect chance to catch up and reconnect with old friends and mentors and form new ties. Late arrival OK. The agenda:
Registration opens at 2:30pm
Alumni Panel from 3:00-4:00pm
Mingling Exercise from 4:00-4:30pm
Breakout Groups from 4:30-5:15pm
Keynote Speaker from 5:15-6:15pm D.C. Councilmember MARY CHEH
Reception until 8pm
Hosted by the Global Environmental Politics Program in partnership with the AU Alumni Association and the SIS Office of Advancement.