About this Event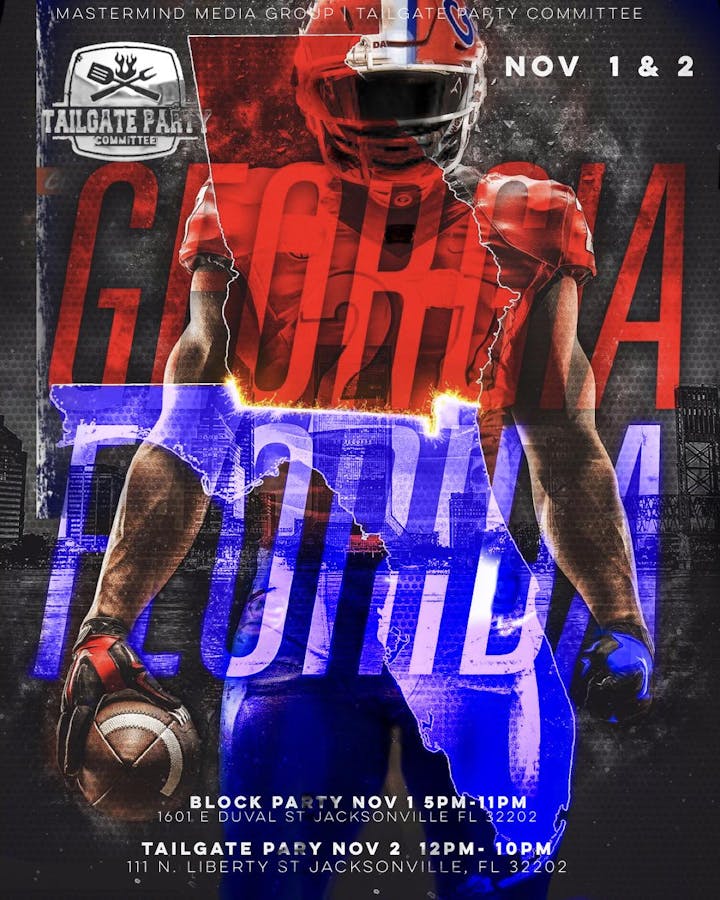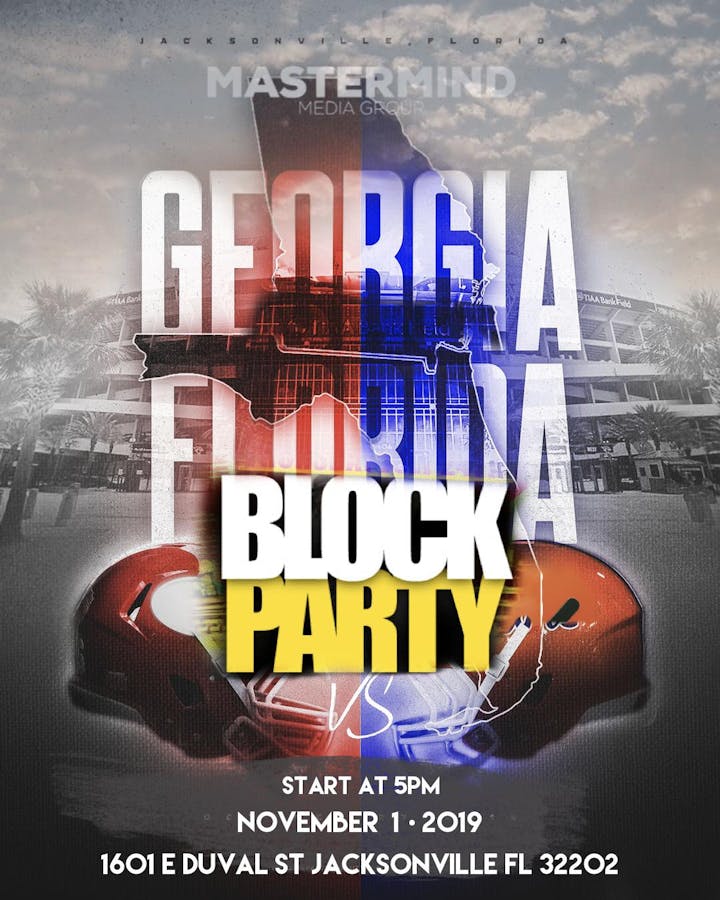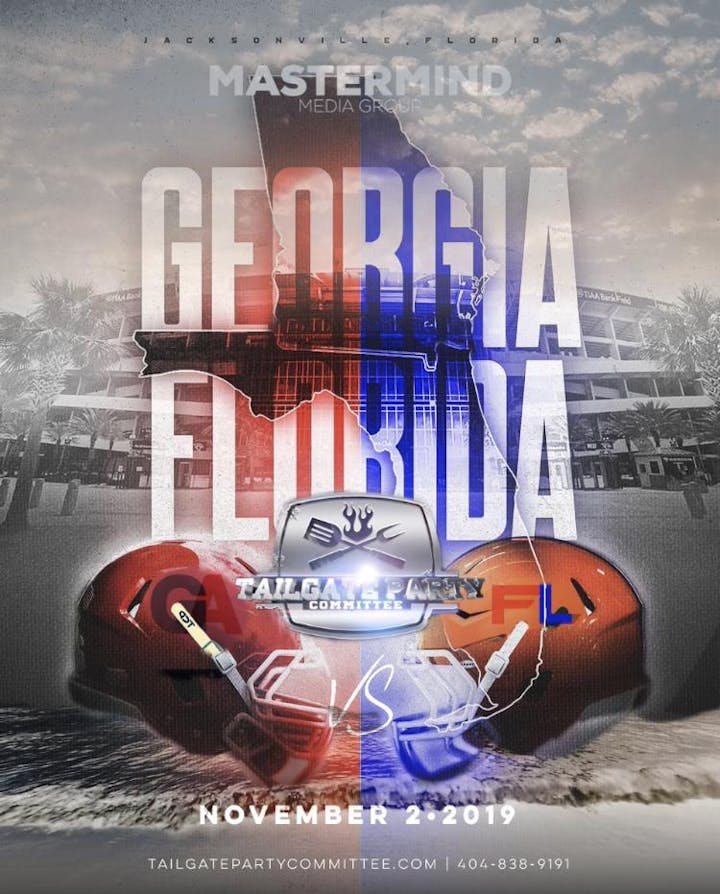 Friday night Nov 1, 2019 at 5PM will be the VIP T.G.I.F BLOCK PARTY in front of the TIAA Bank Stadium
Block Party Location
1601 E Duval St
Jacksonville, Fl 32202
Open Bar , Food, Music , and Games
PSA: The Jacksonville Landing is closed down !!!!
NO REFUNDS....NO REFUNDS !!!!
Saturday Nov 2, 2019 will be the Tailgate Party
Florida vs Georgia Tailgate Party
The Worlds Largest Cocktail Party
Nov 2, 2019
Tailgate Party 12PM til 10PM
(Kickoff at 3:30pm)
111 Liberty St.
Jacksonville, FL 32202
Food Menu
BBQ Pulled Pork/ Chicken, Ribs, Burgers, Sausages and 4th Quarter Fish Fry.
"be advise, we serving food 3 hrs before game stopping at kick off, starting back up halftime"
Drink Menu (Open Bar)
Beer, Wine, Liquor, Water, Soda
PLEASE BRING YOUR OWN CHAIR !!!
NO REFUNDS....NO REFUNDS !!!!
!!!!!!!!! Parking Not Included !!!!!!!!
80inch TVs with Large Projector Screen (showing of the game) The loudest sound system sponsored by Mastermind Media Group !! email @tailgatepartycommittee@gmail.com for more details
visit www.tailgatepartycommittee.com