Description
The Georgia State Society is pleased to announce that Miss Louisa Hunter Hurt will represent Georgia in the 2017 National Cherry Blossom Festival. The Society's dinner honoring Miss Hurt will be held on Saturday, April 1st at the University Club, 1135 16th Street, NW, Washington, DC. Cocktails will begin at 6:00 p.m. with dinner at 7:00 p.m., and the traditional presentation of the Princess and Georgia children in her Court followed by dancing. Tickets for the dinner are $40.00 for Society dues paying members ($55 for non-members) and $22.50 per child. Blacktie optional.

Louisa Hurt is the daughter of Bob and Virginia Hurt of Washington D.C. She is a long-time participant in past GSS Cherry Blossom dinners. Louisa is a 2nd year student at Loyola University in New Orleans where she is a member of Delta Gamma Sorority and is an official tour guide for the university. She interned during the summer of 2016 in the office of First District Georgia Congressman Buddy Carter.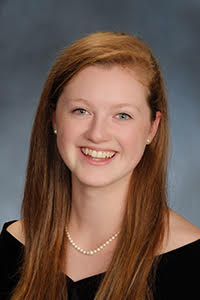 The Georgia State Society is delighted that the current U.S. and Japanese Cherry Blossom Queens, Rachel Bohn and Yuki Shimono, will attend our dinner. For questions about having your child participate in the program, please contact GSS Board Member Randy Nuckolls at 202-496-7176.

We look forward to celebrating our 2017 Princess Louisa Hurt!