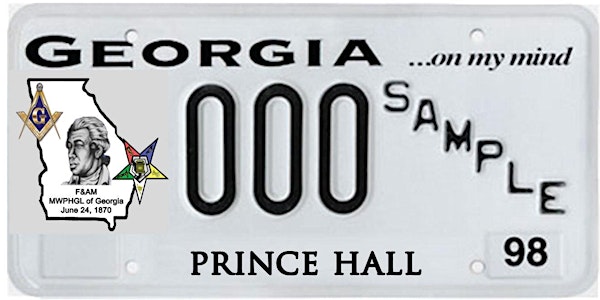 Georgia Prince Hall Tag
Purchase the Georgia Prince Hall Tag!
When and where
Location
MWPHGL of Georgia 7340 Old National Hwy. Riverdale, GA 30296
About this event
THE PRINCE HALL TAG IS AVAILABLE!
First of all, thanks for your contribution to the Prince Hall tag.We received your payment and your information has been recorded in the database.In most cases, we will email the required documents within two weeks of payment.These documents will need to be printed and presented to your local county tag office to obtain the tag.At a minimum, you may still be required to pay $35.00 - Specialty Tag fee plus $20.00 - Georgia Registration fee. Please let us know if you have any questions.
Fraternally,
RW Jonathan S. White, Grand Senior Warden
PM Marcus Cromartie, Chair
PM Denise Mundy, Chair