Description

Georgia Pellegrini's Deer Hunting Adventure Getaway
Join outdoor adventurer, author, and host of the TV show "Wild Food," Georgia Pellegrini, on an exclusive adventure with other wonderful women, learn some new outdoor skills no matter your experience level, and lean-in to a weekend that you'll never forget.
This is a highly customized bespoke Adventure Getaway, where you will enjoy rugged and wild adventures. It will be a gritty, authentic, and and you will learn new skills and meet amazing women. Along the way you will enjoy beautiful accommodations at a private ranch and authentic cuisine as part of the overall experience.
Our team and the women you meet will create lifetime memories that you will never forget.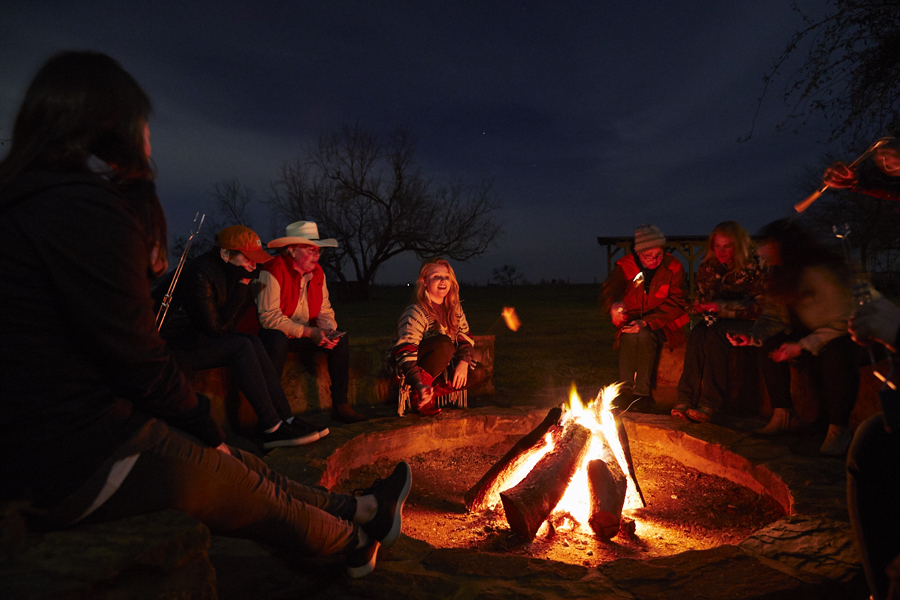 The When & The Where:

This Adventure Getaway will take place in Texas, near San Antonio.
We Provide:
3 Days, 2 Nights Accommodations, shared room (we will pair you up, it always works out wonderfully)
All Meals, alcoholic and non-alcoholic beverages
Fully Guided UNLIMITED whitetail

doe

deer hunting (note this is an unlimited doe hunt for venison, not a trophy buck hunt)
Target practice to site your rifle
Field Dressing and Butchering Class
Venison Cooking/Sausage Making Class
Modern Pioneering Workshop
You Provide:
Air Transportation to and from San Antonio, Texas
Transportation to our accommodations (we will be sending out a rideshare document so you can carpool or there is a shuttle service available from San Antonio for a fee)
Deer hunting license (you can purchase in advance or on site)
A rifle (if you need advice on this let us know)
Ammunition (we'll be glad to give you advice on this)
Tips for your guides
What Happens Next:
Book your flight into an Airport (San Antonio is best) and arrive by 11am (if possible)
Book your flight out of an Airport (San Antonio is best) after 3pm (if possible)
Keep your eye out for emails from us which will include a packing list and other fun details
Start communicating with each other on our Private Facebook Group
---

Airports:
SAN ANTONIO INTERNATIONAL AIRPORT - SAT / 1 hour from our Adventure Getaway
AUSTIN-BERGSTROM INTERNATIONAL AIRPORT - AUS / 3 hours from our Adventure Getaway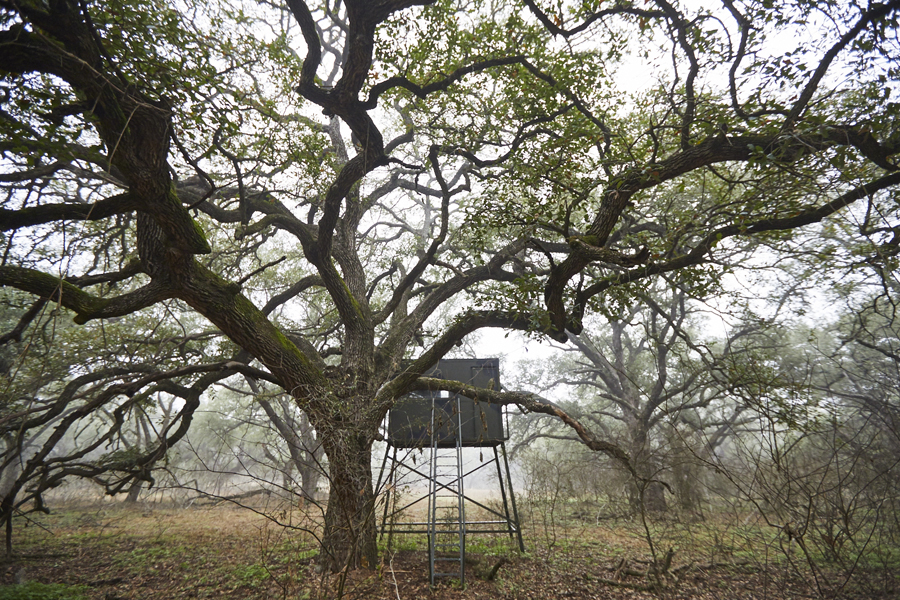 Read Some Recent Testimonials:
"Thank you for everything you did to make this such a fantastic event. I loved every minute and wouldn't have changed a thing. You are an amazing woman and I'm honored to have met you and had the opportunity to experience one of your adventures." — Emily W.
"Thank you so much for making this weekend possible!! I'm sitting in the airport processing it all and my heart is so full I'm grinning like a fool at everyone I see. The time… was life altering in a way I can't even describe yet. I am so incredibly blessed to have been able to meet all of these amazing people; I hope you understand how incredible your ability to bring people together is!" — Anjuli P.
"I highly recommend this to all women of any age. This was one of the best experiences of my life." - Cindy C.
"Your comfort zone keeps expanding every time you get out of your comfort zone… Nothing else could've topped this experience. My support group now extends from California to New York and beyond. Insane respect for these ladies. Particularly for Georgia Pellegrini and what she does with her life, what she brings to us women. It would've been really easy to check this out and think, "cool" – but then just carry on with our daily routines. Instead, we all gathered here, for many different reasons… But the common denominator we shared in all of this was taking the initiative to make this trip a reality. Simply put, action is everything." - Katie S.
"Georgia Pellegrini, your "Adventure Weekend" was all that you promised, but I have to add, so much more… The authentic and extremely beautiful property and lodge, along with the gourmet prepared wild game and sublime hunting activities were all so perfect! You, along with all the other people I met and dealt with, were absolute pleasures and extremely memorable characters! I feel incredibly fortunate to have gone on this trip with you. It was a once in a life time experience, if you're lucky enough." - Deborah R.
---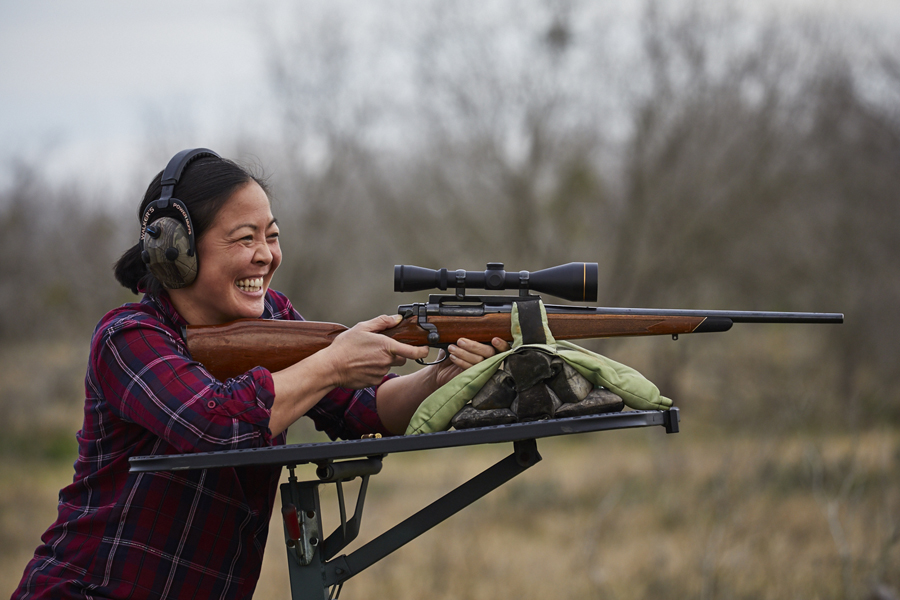 Who Should Sign Up:

The weekend is open to women with all experience levels, from newbies to seasoned veterans of the outdoors. It's a great opportunity to come solo and meet new people, or for an unforgettable trip with a friend or relative. If you know more than two people attending, please contact us before booking. We do not host large groups at these Adventure Getaways, if you have a large group please contact us to discuss a private event at: events@georgiapellegrini.com

Anyone under the age of 18 must be joined by a guardian.
***By signing up for this trip, you agree to submit to a background check and a Skype or FaceTime interview.***
Need a Printable Gift Certificate?
Questions about the weekend?
Email: events@georgiapellegrini.com

To see photographs from past Adventure Getaways visit:

www.adventuregetaways.com

---

Terms & Conditions
Event Schedule and Cancellation Terms
Schedule of events or people involved may change without notice.
We reserve the right to change the location and activities for this event to comparable alternativies up to one month in advance of the event.

In the event that we do not sell out the weekend, we reserve the right to cancel (and refund your payment in full) up to one month in advance of the event.
Paperwork
By signing up for this event, you agree to promptly sign and return all paperwork that we send to you, including liability release waivers. You understand that failure to sign them means you will not participate in any activities.
Press and Media
By signing up for this event, you agree that Georgia Pellegrini Media Group Inc. may use any photographs, video, and written material acquired from the event for promotional purposes.
Cancellation Policy
Due to the very limited space, payment is non-refundable. We recommend purchasing trip cancellation insurance.
If a Georgia Pellegrini's Adventure Getaway attendee becomes unable to attend the Adventure Getaway they signed up for, the attendee must inform Georgia Pellegrini Media Group Inc. via email at events@georgiapellegrini.com in order to cancel the attendee's registration.
Due to the logistics and timing involved in organizing Adventure Getaways, tickets/registrations and registration fees are strictly non-refundable and non-transferable (to another individual or another date). Any credits or discounts applied to ticket purchases are strictly non-refundable and may not be reused on a future purchase. There will be no credit or transfer granted for any portion of the ticket price.
No Exceptions
Please take careful note of the terms outlined in this policy as NO EXCEPTIONS to the policy will be made, regardless of the reason for cancellation. For the avoidance of doubt, Georgia Pellegrini Media Group, Inc. cannot make any exceptions to this cancellation and refund policy even if the cancellation is due to illness or medical issues; family or personal matters; revocation, cancellation, or expiration of the attendee's visa; travel bans; deportation; any laws, regulations, orders, or policies concerning immigration and refugee status that may impact the attendee's ability to travel; change in the attendee's immigration status; scheduling conflicts; travel delays; a force majeure event (including, but not limited to, an act of God, war, terrorist activity, labor dispute, civil unrest, utility outage, etc.); or any other reason whatsoever.
Travel Insurance
For additional protection, we encourage attendees to purchase travel medical and/or trip cancellation insurance. For example, some of the most popular travel insurance providers are Allianz, GeoBlue and Travel Guard. The attendee's credit card or employer may also provide certain coverage.