Event Information
Location
J/Atrium Building at SPSU
1100 South Marietta Parkway
Marietta, GA 30060
Description
Like playing games? Come make them!
Come be a part of one of the largest game design and development events in the United States!
The fall 2013 Georgia Game Jam will be hosted by SPSU from Friday, September 20th through Sunday September 22th.
As we've done in past years, we'll begin around 5pm on Friday with opening ceremonies, but if you must arrive later, that's OK. We'll conclude around 5pm on Sunday.
Our generous premiere sponsors and will provide funding to cover the majority of the cost of the jam.
This year's game jam theme will be "games for health," and we encourage participants to think outside the box with exergaming, mobile/spatial games, and games that utilize geolocation data to create innovative experiences. Of course, you can also do a health-themed game on the traditional console/desktop.
The focus of the CDC Health Game Jam is the creation of games that address large-scale health priorities championed by CDC, such as disease prevention, outbreak investigation, and healthy, active lifestyles. Professional game developers and health-oriented developers/investors will judge the games; allowing teams an opportunity to put their work in front of potential employers and mentors. The winning team will be offered a 4-week paid follow-up assignment at CDC, to learn about public health and government, and develop its game further for a December 2013 release.
Non-digital games (board games) are especially of interest.
The winning teams for the games for health theme will be asked to demo their games at the upcoming Games-for-Health workshop at SIEGE in October, and the overall winners will receive a paid internship in fall (to conclude by December 2013).
You must be 18 years or older to participate.

Participants can come and go as they please; you do not need to stay at the event for the entire time.

We encourage all kinds of participants; you don't have to be a college student and you don't have to be an SPSU student to participate. So invite friends and anyone you think might be interested in joining us.

You own your intellectual property created; the organizers and SPSU want you to commercialize your game/creation, so you retain full ownership.

Participants can come with teams already established, but we encourage you to join a team once you arrive so that you can meet new people. You don't have to have a team already formed.

You don't have to have massive coding/programming skills to participate. People of all skill levels can contribute, and we need designers, programmers, and artists (audio, 2D, environmental, and 3D).

We'll have a digital and a non-digital game development track. Thus, you can use the weekend to develop a computer/digital game or a board game if you'd like.

We will award prizes at the conclusion of the event for the best and most innovative game concepts.

We will provide some meals and snacks throughout the event; please bring water/drinks and snacks for yourself to ensure you're well hydrated and have energy. There are also many local restaurants within a mile of campus as well as a grocery store for your use if needed.

We encourage all participants to rest well during the event; some participants attempt to stay awake the entire time, but this is not advised as you'll be more productive with some sleep. Couches and chairs (and a quiet, dark room) will be available; you're welcome to bring pillow/blanket/sleepingbag/etc.

Registration cost is

FREE for the first registrants!

Thanks to our premiere sponsors. Fees will be $25 therafter beyond the initial set, so be sure to register early.

Worldwide experts on health topics like viruses, obesity, safety, and more from CDC will be made available to advise and inspire team.

Final judging will be October 4 at the Games for Health Day at SIEGE Atlanta (Southern Interactive Entertainment & Game Expo)
You must register early for the event so we can get an accurate count for food/snacks/space. Use Eventbrite to register.
See http://spsugames.blogspot.com/ for updates on sponsors and news.
Come to J202 in the J/Atrium building between 4-5pm on Friday, September 20th to begin the weekend. Driving directions and a campus map is available at http://www.spsu.edu/visitspsu/campusmaps/. Opening ceremonies will begin shortly after 5pm, but if you arrive slightly later, you'll not miss too much.
Please email jpreston@spsu.edu if you have any questions.
SPSU gratefully acknowledges our generous sponsors for CDC Health Game Jam 2013: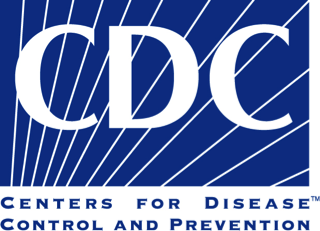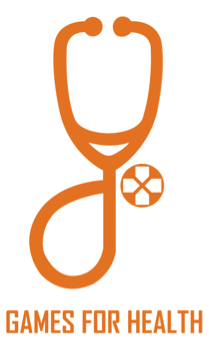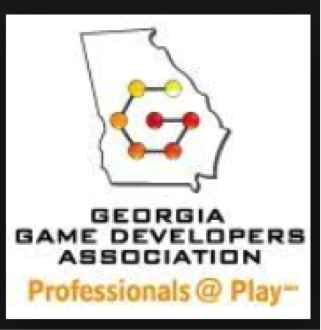 Games for Health Project is funded by Robert Wood Johnson Foundation's Pioneer Portfolio. For more on Pioneer, visit http://pioneer.rwjf.org
---
Past Game Jam Weekends
The 2013 Global Game Jam was in January. We had 230 participants at our site and were the 4th largest jam site in the world and the largest site in the USA!
The 2012 Fall Georgia Game Jam was Sept 7-9, 2012. SPSU hosted and we had ~250 attendees.
The 2012 Global Game Jam was Jan 27-29, 2012; SCAD Atlanta hosted, and we had ~210 participants, making the Georgia venue the largest in the US and the 3rd largest in the world! We will host our next game jam weekend in September at SPSU.
The Fall 2011 Georgia Game Jam was Sept 23-25 (Fri-Sun); we had over 110 participants and made 18 games.
The Global Game Jam 2011 was January 28-30, 2011. SPSU was the state-wide host site in Georgia, and we had 150+ attendees. We were the 2nd largest site in the US and the 8th largest site in the world!
SPSU has also hosted fall and global game jams since 2009.
Date and time
Location
J/Atrium Building at SPSU
1100 South Marietta Parkway
Marietta, GA 30060