Event Information
Location
Georgetown Galleries on Book Hill (Start at Addison/Ripley Fine Art and work your way down the hill)
1670 Wisconsin Ave NW
Washington, DC 20007
Georgetown Main Street is pleased to announce that the Georgetown Galleries Spring Art Walk returns on Friday, May 13th, from 5-8PM!
About this event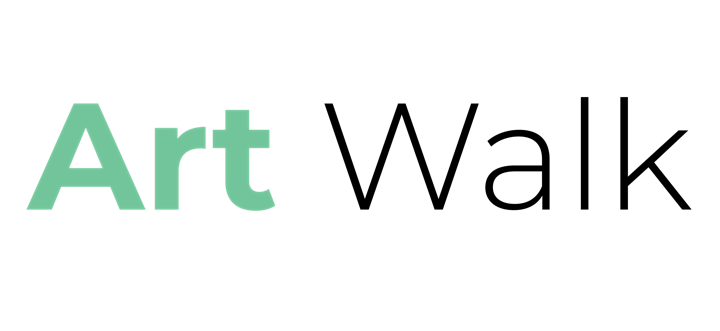 Georgetown Main Street is pleased to announce that the Georgetown Galleries Spring Art Walk returns on Friday, May 13th, from 5-8 PM! Locals know that Washington D.C. is all about creative culture. We have greatly missed the Georgetown Galleries art walk here in Georgetown these past two years. The Spring Art Walk returns as galleries, shops, restaurants, non-profits, and more open their doors to celebrate creativity, community, and Shop Small Georgetown week. The event is free and open to the public. 
The Galleries & Their Exhibitions 
Addison/Ripley Fine Art presents "To Grow a Life." Isabel Manalo's fifth exhibition at Addison/Ripley will be on display through May 28th. Featuring work on canvas, paper, and board, these new pieces are multilayered and dense, with an expressionist palette and a figurative center. Manalo has produced a new body of work that can well be described as Post Ecstatic Growth derived, weaving together the subjects and stylistic forays of all of her earlier work into a boldly colored, rich, humanistic tapestry. The title, extremely self-referential, pays homage to two of the artist's earliest muses, her daughters, as well as to the compassionate life her own parents have given her. https://addisonripleyfineart.com | 1670 Wisconsin Ave NW
African Union Mission (AU) is a continental body consisting of the 55 member states that make up the countries of the African Continent. It was officially launched in 2002 as a successor to the Organization of African Unity (OAU). The mandate of the African Union Mission to the United States is to develop, maintain, undertake resource mobilization, and consolidate constructive and productive institutional relationships between the African Diaspora, the Bretton Woods Institutions, as well as the U.S. universities, and the private sector. https://au.int/en | 1640 Wisconsin Ave NW 
Calloway Fine Art & Consulting presents Visions & Visage, featuring works by Lindsay Mullen & Hetty Baiz. Lindsay & Hetty, while choosing different subject matter, both create paintings of rich surfaces constructed from layers of interwoven color, line, and form. In conversation together, they evoke a feeling of transience, a fleeting presence of people and place. https://callowayart.com | 1643 Wisconsin Ave NW
Caroline Karp presents "Sunflowers for Solidarity - Live painting performance and tour. Six sunflower paintings will be created during the event and be for sale, with 20% of the proceeds donated to World Central Kitchen for the people of Ukraine. https://www.carolinekarpartist.com | hosted by the Fountain Inn at 1659 Wisconsin Ave NW
Gallery Article 15 presents The Other Side of the River: Celebrating Contemporary Congolese Art. Gallery Article 15's introductory exhibition, showcases the extraordinary talent and diversity of contemporary art in the Democratic Republic of Congo (DRC). The original paintings in the exhibition depict the challenges and joys of everyday life in the Congo, the country's rich culture and often troubled history, and the beauty and risks to the country's enormous natural resources. 1624 Wisconsin Ave NW
Klagsbrun Studios presents Translucence, Street Musicians: Photographs, Recent Studies from Life; featuring works by Micheline Klagsbrun, Tito Pieczanski, and The Tuesday Night Group. Klagsbrun Studios is open by appointment, neighborhood events, salons, and workshops. http://klagsbrunstudios.com | 1662 33rd St NW
Scilla + Luna is a mother-daughter-owned business by the name of Scilla and Luna, a textile-loving collaboration. Our shop combines all the things we love and want to share with people who desire and appreciate high quality handmade goods that are unique and even one of a kind. https://www.scillaandluna.com | 1675 Wisconsin Ave NW
Washington Print Makers Gallery presents "En May, Fais Ce Qu'il Te Plait", Featuring works by Naurya Pelletier-Bacquert. A celebration of the return of Spring
Naurya says: I am a French photographer artist, and I have the pleasure and honor to present a selection of my works in tribute to the Spring at the Washington Printmakers Gallery. The exhibition is an invitation to reconnect with joy, colors, poetry, and desire.
Spring returns, inviting us to take full advantage of what life can offer us after the long winter period...When the sunny days are here, the weather brings out the colors of life! May is the month of renewal, beauty, and radiance!. My artistic work highlights aesthetics, shapes, textures, and colors: from black and white to pastel. From pastel to bright colors, and from simple shapes to more complex ones, to compose an abstract and dreamlike visual. This selection of works is like a bouquet of flowers from May offered to the public, an ode to the Spring in a way! http://www.washingtonprintmakers.com | 1641 Wisconsin Ave NW 
Date and time
Location
Georgetown Galleries on Book Hill (Start at Addison/Ripley Fine Art and work your way down the hill)
1670 Wisconsin Ave NW
Washington, DC 20007