Description
Georgetown Angels at SxSW in Austin March 8, 2014
VC Panel & Startup Pitch Challenge
Join us to network with Angels and VCs, hear pitches from 8 leading startups and learn about Georgetown Angels. Non Georgetown angels, VCs, entrepreneurs, corporate development execs and supporters of the entrepreneurship ecosystem are all welcome!
Please note that this is not an official part of the SXSW Interactive and Badges are NOT required.
Venture Capital Insight Panel: Fund Raising & Strategies for Success
Moderated by Andrew Romans
Featuring:
David Blumberg
Blumberg Capital

Alex Niehenke
Scale Venture Partners

Bryan Stolle
Mohr Davidow Ventures

Tom Sperry
Rogue Venture Partners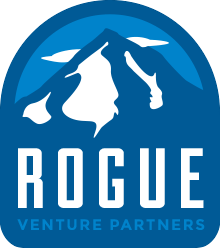 Krishna Srinivasan
LiveOak Venture Partners

Startup Pitches
The participating startups are backed by top VCs and angels, including ff Venture Capital, Founders Fund, 500 Startups, Red Sea Ventures, Richard Branson, Ashton Kutcher, Dave McClure, Bitcoin Opportunity Fund and others.
(All company names will be hidden until the event kicks off)
Startup 1 Only mobile music service that lets the user rent and buy songs in partnership with some of the world's largest Telcos and brands including Telefonica, Samsung and Vodafone.
Startup 2 The leading service allowing merchants to accept payments in Bitcoin and other virtual currencies.
Startup 3 Brings highly relevant deals and ads to mobile device home screens. Partnership with leading Telcos. Companies get exposure and users make real money viewing ads.
Startup 4 Leading US-based exchange for trading Bitcoin and other cryptocurrencies.
Startup 5 Mobile and web app enabling real time sharing of taxis and black cars. An Uber for Uber.
Startup 6 Mobile app that connects people based on geographic proximity to one another, shared interests, and passions.
Startup 7 An eHarmony-like site changing the online dating world for the LGBT community.
Startup 8 Makes it ridiculously easy to create, publish and share content across the internet. Right in-between Twitter and Tumblr.
Startup 9 Provides simplified inventory and data analytics for bars and restaurants.
AGENDA
Noon - 12:30 Registration & Networking
12:30 - 1:00 pm Venture Capital Insight Panel
1:00 - 1:15 pm Introduction to Georgetown Angels
1:15 - 2:15 pm 9 Startup Pitches
2:15 - 3:00 pm Networking & announcement of winners by VC judges
Hear the winning 3 startups present to investors March 10th along with a Fireside Chat with Dave McClure of 500 Startups interviewed by Andrew Romans @Georgetown Angels. Register here.
Special thanks to our sponsors:


Who Should Attend?
Angels & VCs interested in early stage companies
Entrepreneurs looking to network, learn and connect
Corporate Development professionals looking for partners & talent
If you are already a member of Georgetown Angels contact us to be invited to our VIP dinner Sunday, March 9th and our private investor meeting and reception March 10th at DLA Piper in Austin.
Please Note that Georgetown Angels events are private and by invitation only.
Any person(s) receiving this email indirectly should contact Georgetown Angels
(info@georgetown-angels.com) for a proper invitation.
Events are not to be considered as General Soliticition as no forward looking financial statements nor investment opportunities will be discussed or presented.
All persons attending the event are subject to approval by Georgetown Angels and may be denied entrance based on inappropriate activity, actions or background

Georgetown Angels is a private venture capital company and is not associated or endorsed by Georgetown University. Angel investments involve a high degree of risk, and are only suitable for "accredited investors" as defined by the U.S. Securities and Exchange Commission. The information contained within this message is not an offer to purchase or solicitation to sell securities or any other financial instrument of any kind.

Download a free copy of Andrew Romans' chapter on M&A "Which Way to the Exit?" from his book - THE ENTREPRENEURIAL BIBLE TO VENTURE CAPITAL: Inside Secrets from the Leaders in the Startup Game (McGraw Hill 2013 hardcover & all e-book formats)