A book talk with biographer Allen Ellenzweig
About this event
Commercial and fashion photographer George Platt Lynes (1907-1955) achieved fame after photographing notable writers, including Jean Cocteau, Gertrude Stein, Colette, and Andre Gide, and the George Balanchine/Lincoln Kirstein ballet companies which became the New York City Ballet. Privately, he produced a substantial collection of male nude and homoerotic photographs, many of which were acquired by the Kinsey Institute.
In this program sponsored by the NYC LGBT Historic Sites Project, biographer Allen Ellenzweig will discuss his new book, George Platt Lynes: The Daring Eye, which takes a closer look at the celebrated photographer and the gay and lesbian artistic network of which he was part. Through this lens, the book reconsiders the so-called "closet" assumed to be ubiquitous in pre-Stonewall gay life. Ellenzweig will also highlight historic queer places in New York City that shaped Lynes' life and work as an early 20th century artist.
About the Author
Allen Ellenzweig is a cultural critic and commentator who has published in numerous arts and general interest periodicals, including The Village Voice and Art in America, as well as the online journals Tablet, The Forward, and Poetry Magazine. His landmark history, The Homoerotic Photograph: Male Images from Durieu/Delacroix to Mapplethorpe, was published in 1992. He is a regular contributor to the Gay & Lesbian Review/Worldwide and teaches in the Writing Program of Rutgers University. His biography, George Platt Lynes: The Daring Eye, is scheduled for publication in November 2021.
IMPORTANT:
You will receive an email from Eventbrite on the day of the event with Zoom link and password to attend this virtual event. We strongly recommend you allow yourself extra time prior to the scheduled check-in start time to ensure your Zoom account is setup and up-to-date, to avoid delay in gaining admission.
Check-in will begin at 6:25PM EST; the program will begin at 6:30PM EST.
Please make sure the name/email used for registration via Eventbrite matches the display name on your Zoom. This is essential for a smooth check-in process and to avoid delays being admitted into the virtual event.
To enter the event, click on the Zoom link in the Eventbrite email to check-in. At that time, you will be placed into the Waiting Room. Once our team has confirmed your registration with Eventbrite, you will be admitted.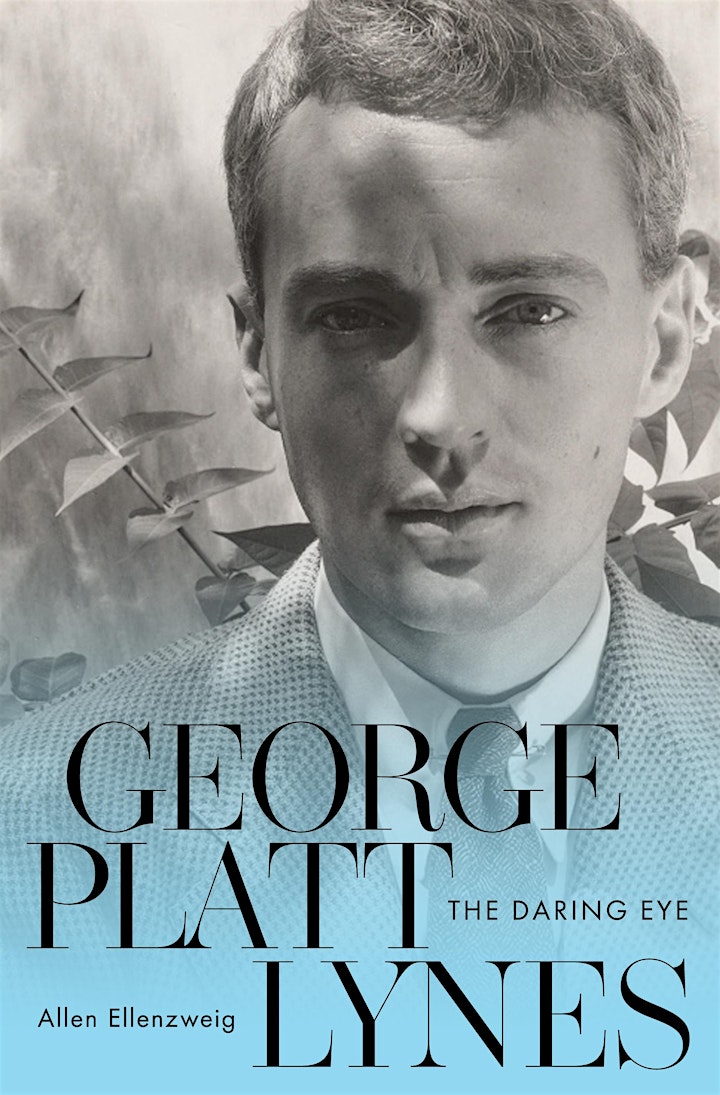 About the NYC LGBT Historic Site Project
The NYC LGBT Historic Sites Project is a nonprofit cultural initiative and educational resource that is making an invisible history visible by documenting extant historic and cultural sites associated with the LGBT community throughout New York City. For more, visit www.nyclgbtsites.org, or follow on Instagram, Facebook, or Twitter.
Organizer of George Platt Lynes: The Daring Eye
The NYC LGBT Historic Sites Project, launched in 2015 by preservation professionals, is an award-winning cultural heritage initiative and educational resource documenting and presenting historic sites connected to the LGBT community throughout New York City. Its website, including an interactive map, features over 265 diverse places from the 17th century to 2000 that are important to LGBT history and illustrate the community's influence on NYC and American culture.
The project researches and nominates LGBT sites to the National Register, advocates for the official recognition of LGBT historic sites, provides walking tours (also accessible through a free-app), presents lectures, engages the community through events, develops educational programs for New York City public school students, and disseminates its content through robust social media channels. Its goal is to make an invisible history visible while fostering pride and awareness.
For more, visit www.nyclgbtsites.org, or follow on Instagram, Facebook, or Twitter.