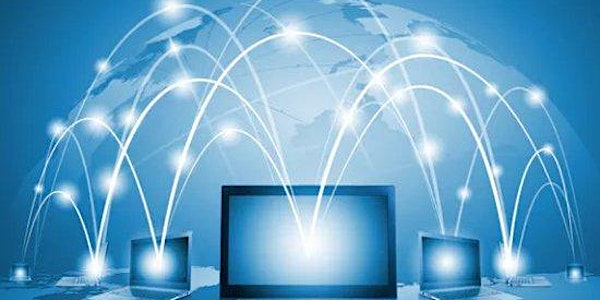 George Mason University CyberSecurity Innovation Forum
The George Mason University Cybersecurity Innovation Forum
About this event
The George Mason University Cybersecurity Innovation Forum
Please join us for the George Mason University Cybersecurity Forum. The Forum will consist of a series of 15-20 minute presentations by cybersecurity experts and technology innovators followed by a Q&A. The focus of the events is on cybersecurity innovation including innovation rationale and motivation, technology, metrics, and lessons learned.
Event Speakers:
-Bob Osgood is the Director of Mason's Digital Forensics and Telecommunications programs. Bob is an accomplished, proactive professional with expertise in developing and applying analytics to law enforcement with combined experience and achievement in the areas related to Digital Forensics.
Mr. Osgood retired from 26 years as an FBI agent specializing in Computer Forensics, Cyber-Crime, Enterprise Criminal Organizations, Espionage and Counter-Terrorism. In the course of his work, he has performed computer forensics research and development and created unique new software tools for computer forensic law enforcement. He has also been employed as Project Director for ManTech Intl. Corp. working in the computer forensic intrusion analysis division.
Mr. Osgood formed the first FBI computer forensics squad in 2000 and was part of the team that executed the first court authorized digital computer intercept. In addition, he is along with Prof. Jeremy Allnutt, the original designers of the CFRS Masters program at George Mason University.
-Beverly Allen - Beverly Allen, CISSP, CISA, CRISC, Producer and Host, @PracticalSecure
Beverly, a Security Advisor, has worked in the security and technology industry for over two decades. During her career, she has provided consulting services for technology, management, engineering and security initiatives across the private and public sector including the commerce, agriculture, defense, and transportation industries.
She earned her undergraduate degree in Computer and Management Science from the University of Maryland, University College in College Park Maryland; and her Master's degree in Systems Engineering from the George Washington University's School of Engineering and Applied Science.
She is a member of the Information Systems Security Certification Consortium (ISC)2 www.isc2.org and the Information Systems Audit and Control Association (ISACA) www.isaca.org. She holds the Certified Information Systems Security Professional (CISSP) certification from (ISC)2; the Certified Information Systems Auditor (CISA), and Certified in Risk and Information Systems Control (CRISC) certifications from ISACA. She is also an adjunct Professor of Cybersecurity at the George Washington University.
Beverly was named Arlington Independent Media's 2017 Radio Producer of the Year.
Follow us on Twitter @MasonCyber for more up-to-date discussions on cybersecurity and innovation.
George Mason University's (GMU) Volgenau School of Engineering's CARE Center and School of Business sponsor the events.
The Cybersecurity Innovation Forum Series is generously supported by Accenture.
Organizer of George Mason University CyberSecurity Innovation Forum