Actions and Detail Panel
George Couros
Fri, February 10, 2017, 9:30 AM – 10:30 AM CST
Description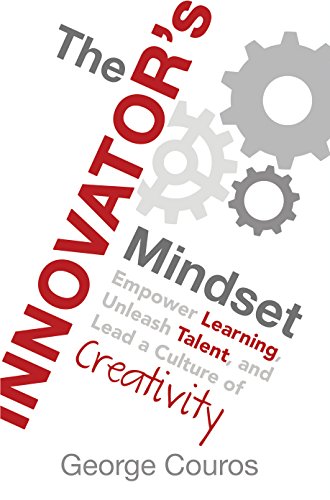 George Couros is a leading educator in the area of innovative leadership, teaching, and learning. He has worked with all levels of school--from K-12 as a teacher and technology facilitator, school and district administrator, and is the author of the book "The Innovator's Mindset; Empower Learning, Unleash Talent, and Lead a Culture of Creativity". He is a sought after speaker on the topic of innovative student learning and engagement and has worked with schools and organizations around the globe. George is also the creator of Connected Principals.com, an initiative that brings educators and leaders together from around the world to create powerful learning opportunities for students.
Although George is a leader in the area of innovation, his focus is always the development of leadership and people and what is best for learners. His belief that, meaningful change happens when you first connect to people's hearts, is modelled in his writing and speaking. You can connect with George on his blog, "The Principal of Change" (located at georgecouros.ca) or through Twitter (@gcouros).
What People Are Saying about George Couros
"Great messages from George Couros. I'm laughing, I'm crying, I'm learning and thinking. Thank you."
"Uplifting, amazing, motivating presentation George Couros. Be the game changer and change the lives of your students!"
"George Couros... your words will be forever in my heart. You are an amazing speaker. I will be a better educator,wife,mom. and daughter due to this message."
"I think George Couros' keynote was the best I've ever experienced."
Popular Messages from George Couros
Although his presentations can be tailored to your event, here is a sample of keynote presentations that George has done in the past:
Leading Innovative Change
The Innovator's Mindset
Innovate. Create. Voice.
8 Things To Look For in Today's Classroom
Digital Citizenship to Digital Leadership (Student Focus)
Parenting in a Digital Age (Parent/Community Focus)

Connect with George Couros for more information about bringing him to your event.
Email: georgecouros@gmail.com
Twitter: @gcouros
Website: georgecouros.ca