Family Geology Hike - Easy 2.2 mile hike; meet at the Visitor Center.
About this event
Geology is fun! Come learn from our resident geologists and volunteers. Take a hike with a geologist and discover what makes Roxborough a geologic wonder. Don't forget to check out the paleontology exhibit inside the visitor center.
All vehicles need a paid vehicle pass to enter the park. Please plan on coming early on the weekends. We usually go to capacity around 9:00 a.m. and there could be up to a 45 minute wait. Please leave your pets and bikes at home, they are not permitted in the park.
PLEASE NOTE: DUE TO COVID-19, WE HAVE PRECAUTIONS IN PLACE FOR HIKES/PROGRAMS. WE ARE LIMITING GROUP SIZE UP TO 10. PLEASE WEAR A MASK. MASKS ARE REQUIRED FOR UNVACCINATED PARTICIPANTS. PLEASE RESPECT ALL PARTICIPANTS APPROPRIATELY.
Organizer of Geology Day: Family Geology Hike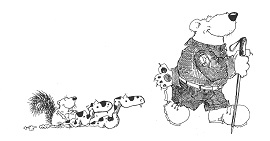 Roxborough State Park is known for its dramatic red rock formations, diversity of wildlife, and beautiful flowers that blanket the landscape. 
Discover Roxborough's geology, wildlife, plants, archaeology, history and more. Connect with family, friends and the natural world. We offer Naturalist guided programs for the young to adults and for individuals, groups, and families. Come explore nature's classroom southwest of Denver.
*Contact us if you require resonable accommodations due to a disability 7 working days prior to the event.
*NOTE: All programs, services and activities of Colorado Parks and Wildlife are operated in compliance with the Americans with Disabilities Act. If you need an accommodation as a result of a disability, please submit your request to Tracy Gripp, Colorado Parks and Wildlife, 6060 Broadway, Denver, CO 80216 or 303-291-7485 or tracy.gripp@state.co.us. To assure that Colorado Parks and Wildlife can meet your needs, please notify Tracy Gripp of your request at least seven working days prior to the scheduled event.