GEOGRAPHIC INFORMATION SYSTEMS (GIS) IN SOCIAL, POLITICAL & ECONOMIC STRATEGIZING

Monday, October 17, 2016 at 9:00 AM

-

Friday, October 21, 2016 at 4:00 PM (EAT)
Event Details
 GEOGRAPHIC INFORMATION SYSTEMS (GIS) IN SOCIAL, POLITICAL & ECONOMIC STRATEGIZATION

DATE: Monday, October 17, 2016 at 8:30 AM | Friday, October 21, 2016

VENUE: SUNSTAR HOTEL,  Garden Estate Rd, Off Thika Superghway, NAIROBI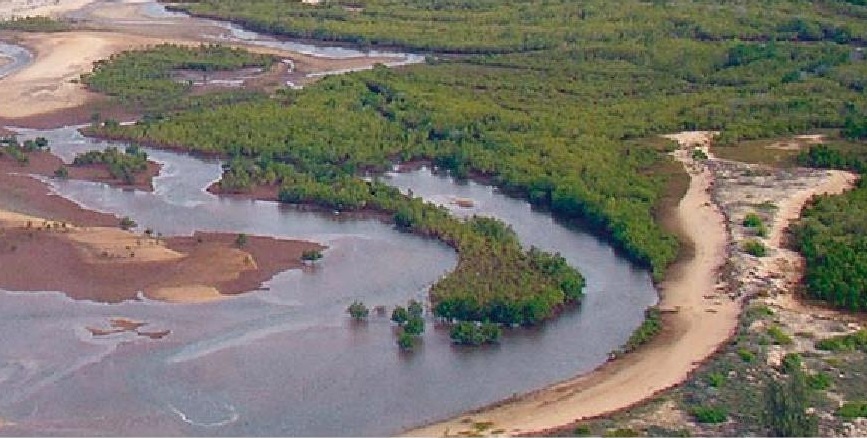 Registration/ Fee: US$450 (Plus 16% V.A.T)
( This fee is inclusive of Tuition, Certification, Lunch, Dinner, and drinks to be consumed during the training.  All delegates to cater for their own travel & accommodation.)
INTRODUCTION
If you are a Researcher, planner or a land/resource manager, you can gain a basic working knowledge of Geographic Information Systems (GIS) and its terminology, and the spatial analysis skills needed to integrate field data with watershed-scale variables in enrolling for this GIS course.
GIS is actually a spatial knowledge area that anyone dealing with determining locations and manipulating available data cannot deal without.whether you are dealing with analysis of watersheds, relocating refugees, or community modeling- GIS comes in handy.
The course covers the range of functionality available in the software and the essential tools for visualizing, creating, managing, and analyzing geographic data.
This hands-on course exercises will focus on the primary applications included with ArcGIS Desktop software to perform common GIS tasks and work-flows. The tools for creating and managing geographic data, displaying data on maps in different ways, and combining and analyzing data to discover patterns and relationships will be brought out clearly
For More Information, click to Geographic Information Systems.

Save
Save
Save
Save
Save
Save
Save
Have questions about GEOGRAPHIC INFORMATION SYSTEMS (GIS) IN SOCIAL, POLITICAL & ECONOMIC STRATEGIZING?
Contact KENVISION TECHNIKS
When & Where

Sunstar Hotel
Thika Road
Garden Estate Rd
Nairobi, Nairobi
Kenya

Monday, October 17, 2016 at 9:00 AM

-

Friday, October 21, 2016 at 4:00 PM (EAT)
Add to my calendar
Organizer
KENVISION TECHNIKS
Kenvision Techniks business is that of consultancy and to that end, it has collaborated with business partners and customers in establishing a favorable environment for business efficiency through Knowledge Management as the most critical resource in the running of all businesses.

Kenvision has partnered with other solution providers in Kenya, Europe, Canada, China and United States to bring on board tested and proven Business Management techniques. Our goal is to help professionals and organizations work more intelligently by delivering reliable information and techniques that can be used to benchmark, instigate, develop and improve fundamental business processes and procedures.

Our solutions can help your business to grow, while securely leveraging the benefits of technologies existing in a number of platforms. This provides you with the agility that you need to respond quickly to market and competitive events.
Kenvision Techniks business is that of consultancy and to that end, it has collaborated with business partners and customers in establishing a favorable environment for business efficiency through Knowledge Management as the most critical resource in the running of all businesses. Kenvision has partnered with other solution providers in Kenya, Europe, Canada, China and United States to bring on board tested and proven Business Management techniques. Our goal is to help professionals and organizations work more intelligently by delivering reliable information and techniques that can be used to benchmark, instigate, develop and improve fundamental business processes and procedures. Our solutions can help your business to grow, while securely leveraging the benefits of technologies existing in a number of platforms. This provides you with the agility that you need to respond quickly to market and competitive events. - See more at: http://kenvisiontechniks.com/kenwp/#sthash.wc5qNHCJ.dpuf
Kenvision Techniks business is that of consultancy and to that end, it has collaborated with business partners and customers in establishing a favorable environment for business efficiency through Knowledge Management as the most critical resource in the running of all businesses. Kenvision has partnered with other solution providers in Kenya, Europe, Canada, China and United States to bring on board tested and proven Business Management techniques. Our goal is to help professionals and organizations work more intelligently by delivering reliable information and techniques that can be used to benchmark, instigate, develop and improve fundamental business processes and procedures. Our solutions can help your business to grow, while securely leveraging the benefits of technologies existing in a number of platforms. This provides you with the agility that you need to respond quickly to market and competitive events. - See more at: http://kenvisiontechniks.com/kenwp/#sthash.wc5qNHCJ.dpuf
GEOGRAPHIC INFORMATION SYSTEMS (GIS) IN SOCIAL, POLITICAL & ECONOMIC STRATEGIZING