Geo-Loco Conference: Future of the Location Revolution w/ Facebook, Starbuc...
Description

The future of brands, advertisers & tech in the location revolution

Photos by
ZatPhoto
&
Julie Blaustein
More info: www.geoloco.tv

Geo-Loco will dive into the brand, advertiser and location convergence in the context of the Social, Local and Mobile (SoLoMo) marketplace -- and what that means for big brands, consumers, SMBs and the location industry. Learn from real-world successes in mobile-loco advertising, location platforms and more. Executives from Starbucks, Google, Foursquare, Facebook and leading investors will address these topics in a highly interactive setting.

Executives from Google, Facebook, Starbucks, Foursquare and leading investors will address these
topics in a highly interactive setting.

NOTE: Every Geo-Loco ticket holder receives a FREE PASS to the LOCALS, first location based awards show, November 2nd (night before conference)

Keynotes:


More info: www.geoloco.tv
Conference sessions include:
- The Future(s) of Location Based Services
- The Brands are Coming, the Brands are Coming
- Tap, Tap: Is the NFC Tipping Point Finally Here?
- The Future of Geo-Loco Investment
- Daily Deals Suck! Why and What to Do about It
- The Future of Mobile-Loco Commerce
- The Great Indoors: the Future of Indoor LBS & LBA
- API overload: Making $$$$ and Sense with Data,
..Context, and Infrastructure
Pre-Conference AWARDS Show:

The LOCALS, first location-based awards show
All conference registrants attend awards show
FREE (night before conference, Nov. 2nd)
Our Audience: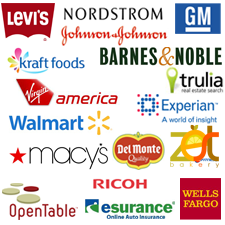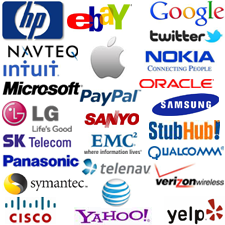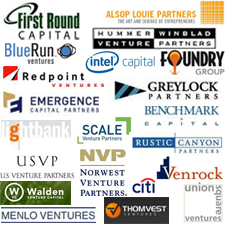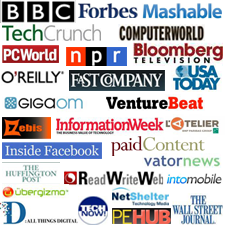 Consumer Brands Tech Brands Investors Media
Why attend Geo-Loco?
Come learn: how the geo-location revolution will be monetized and leveraged across industries and verticals.
Find out: what the new breed of geo-loco enabled services and applications is doing for brands, for businesses and for consumers.

Experts corner:Listen to experts talk about the best ideas for applications and features delivering "value" with Geo-Loco. Is it NFC, indoor mapping, smarter data? We'll hear from agencies, brands, businesses and consumers.
Where's the money in Geo-Loco? Who has "traction?" Hear from investors, entrepreneurs and the big brands who control the spend, and are leading the investment and innovation from all sides.
More info: www.geoloco.tv

Who should come to the Geo-Loco conference?
·Big brands and large franchises
·Innovators in the tech industry

· Entrepreneurs, small businesses and service providers
·Advertising agencies, advertisers and marketers
·Investors, venture capitalists, strategic partners and infrastructure providers

What type of people will return to loco events?
·Entrepreneurs and innovators

·Investors
·Service Providers & Infrastructure
·Biz Dev/Corp Dev, deal makers and channel/alliance people
·CTOs, engineers, inventors and geeks
·Agencies, brand marketers, CMOs and business owners
If you are one of the above types of industry leader you will want to make sure to reserve your spot at Geo-Loco conference.

Mark your calendar for what could be the most important one-day geo-location conference this year! Get all your Geol-Loco goodness here! November, 3rd, 2011