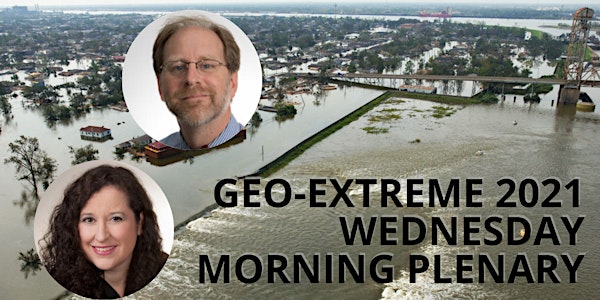 Geo-Extreme Wednesday AM plenary - Dave Applegate and Debra Laefer
Join us to hear from Dave Applegate and Debra Laefer at Geo-Extreme!
About this event
Geo-Extreme 2021 aims to create a multi-disciplinary forum to discuss how the geo-engineering community can work with other professionals, e.g., climate scientists, engineers, emergency managers, resilience and sustainability investigators, insurance experts, and policy makers, to properly cope with extreme events (such as hurricanes, floods, extreme precipitations, droughts, wildfires, debris flows, earthquakes, tsunamis, landslides) under a changing climate.
Join us on Wednesday, November 10, at 8am ET to hear from Dave Applegate of the US Geological Survey and Debra Laefer give keynote talks. Dave's talk is titled "Delivering science for extreme events: The USGS Role Before, During and After Disaster Strikes." Debra's is "Resiliency through Subsurface Documentation".