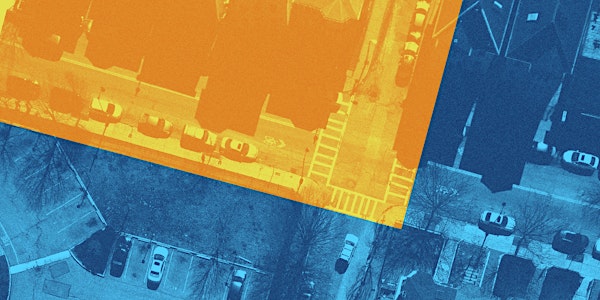 Gentrification & the Church: Moving from Displacement to Beloved Community
When and where
Location
Covenant Theological Seminary 12330 Conway Rd Creve Coeur, MO 63141
Refund Policy
Refunds up to 7 days before event
Description
St. Louis is a city that evokes questions of justice.
This city has been hit by urban abandonment more than most and has been undergoing extensive redevelopment in recent years. What are the forces that led to the suburban flight of North St. Louis? How did St. Louis become one of the most racially-segregated cities in the world? What should the role of the Church be in engaging the community without participating in displacing the poor? The CMI conference 2018 will gather leading scholars, pastors and practitioners both nationally and locally to address these questions. Participants will gain historical and theological insight, learn from innovative organizations and network with justice leaders in St. Louis.


Speakers
Dr. Colin Gordon
Colin Gordon is the F. Wendell Professor of History at the University of Iowa. He is the author of Growing Apart: A Political History of American Inequality (Institute for Policy Studies, 2013); Mapping Decline: St. Louis and the Fate of the American City (University of Pennsylvania Press, 2008); Dead on Arrival: The Politics of Health in Twentieth Century America (Princeton University Press, 2003), and New Deals: Business, Labor and Politics, 1920-1935 (Cambridge University Press, 1994).
Rev. Michael Jones
Pastor Jones is Sr. Pastor of Friendly Temple Missionary Baptist Church. In 1996, Pastor Jones created Robert Fulton Community Development, Inc. to invest in the North St. Louis community and provide services to enrich the lives of area residents. Through his efforts, over $125+ million dollars has been invested in the St. Louis metropolitan area.
Patty Prasada-Rao, MPH
Patty Prasada-Rao has worked with non-profits for over 25 years both in the US and overseas, including community development, organizational and professional leadership development, campus ministry, and national association work. She has worked for organizations ranging from the American Public Health Association, The Johns Hopkins Schools of Medicine/Public Health, to Sandtown Habitat for Humanity, New Song Urban Ministries, InterVarsity Christian Fellowship, and the Christian Community Development Association, and has served on boards of local, national, and international community development organizations.
This conference is the 2018 City Ministry Initiative Conference hosted by Covenant Theological Seminary. To learn more about the work of CMI, visit https://www.covenantseminary.edu/academics/city-ministry-initiative/