Gentleman Entrepreneur: John Elstrott, Chair of Whole Foods Market

Thursday, September 29, 2011 from 5:30 PM to 7:30 PM (MDT)
Event Details
 An Evening at the Epicenter | Conversations in Natural, Organic & Sustainable Business
Presented by Best Organics and Compass Natural, in partnership with the Deming Center for Entrepreneurship, Leeds School of Business, University of Colorado

Insights from John Elstrott, Ph.D., Chair of Whole Foods Market, the world's leading natural products retailer, and Founder and Executive Director of Tulane University's Institute for Entrepreneurship.

Triple-bottom line investing and complete alignment of stakeholder interests are keys to Dr. John Elstrott's investing and business philosophy.
 
Thurs

day, Sept. 29, 2011, 5:30 pm - 7:30 pm
Welcoming Reception and Interactive Program
Wolf Law Building, 2450 Kittredge Loop Rd.
University of Colorado, Boulder, CO 80309
 
$12 per person; $7 for students
Space is limited; Register early!
 

John Elstrott, Ph.D., is Chair of the Board of Whole Foods Market, the world's largest natural products retailer. As founder and Executive Director of the Levy-Rosenblum Institute for Entrepreneurship at Tulane University's Freeman School of Business in New Orleans, he also is renowned as an award-winning educator and researcher, specializing in economics and entrepreneurship.

Dr. Elstrott served as Chief Financial Officer and a founding manager of Celestial Seasonings. He is an active entrepreneur in venture capital, natural and organic products, music, pharmaceuticals and financial services. He serves as director on many public, private and non-profit boards, including leading natural products companies Whole Foods Market, Sambazon and Traditional Medicinals.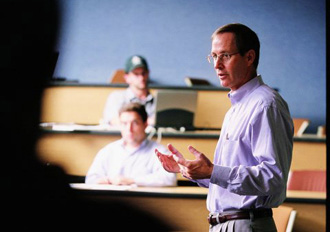 Dr. Elstrott also serves as Chair of the Resource Conservation Fund, a wetland mitigation banking fund that returns alternative asset yields to its investors through the restoration of America's wetlands. Dr. Elstrott holds a Doctorate in Economics from the University of Colorado, and Master's and Bachelors degrees in Economics from Louisiana State University.

At the Epicenter: Bringing Sustainable Business and Thought Leaders Together
At the Epicenter brings national innovators, pioneers and leaders in sustainability and natural, organic and green business to interact with business and community leaders in the Boulder-Denver region. At the Epicenter is produced and presented by Best Organics Inc. and Compass Natural LLC. To sponsor or for more information, contact Steven Hoffman, tel 303.807.1042, steve@compassnatural.com.
In Partnership With: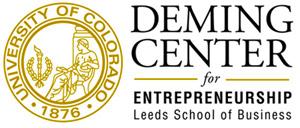 Please Support Our Premier Sponsors:
Supporting Sponsors:
Eco-Products Inc.
Boulder Ice Cream
VisionLeadManage
CoHo International
Boulder Valley Media Alliance
When & Where

Wolf Law Building, University of Colorado
2450 Kittredge Loop Rd.
Boulder, CO 80309


Thursday, September 29, 2011 from 5:30 PM to 7:30 PM (MDT)
Add to my calendar
Organizer
FearLess Revolution
About FearLess Revolution
FearLess Revolution presents At the Epicenter live events series bringing national innovators, pioneers and leaders in the green economy to interact with business and community leaders in the Boulder/Denver region and beyond via LiveStream. FearLess Revolution is a project of the Living Green Foundation, a non-profit, 501(c)3 organization.
Gentleman Entrepreneur: John Elstrott, Chair of Whole Foods Market