GENTLE REJUVENATING YOGA WITH NATIVE PLANT EXCHANGE
Description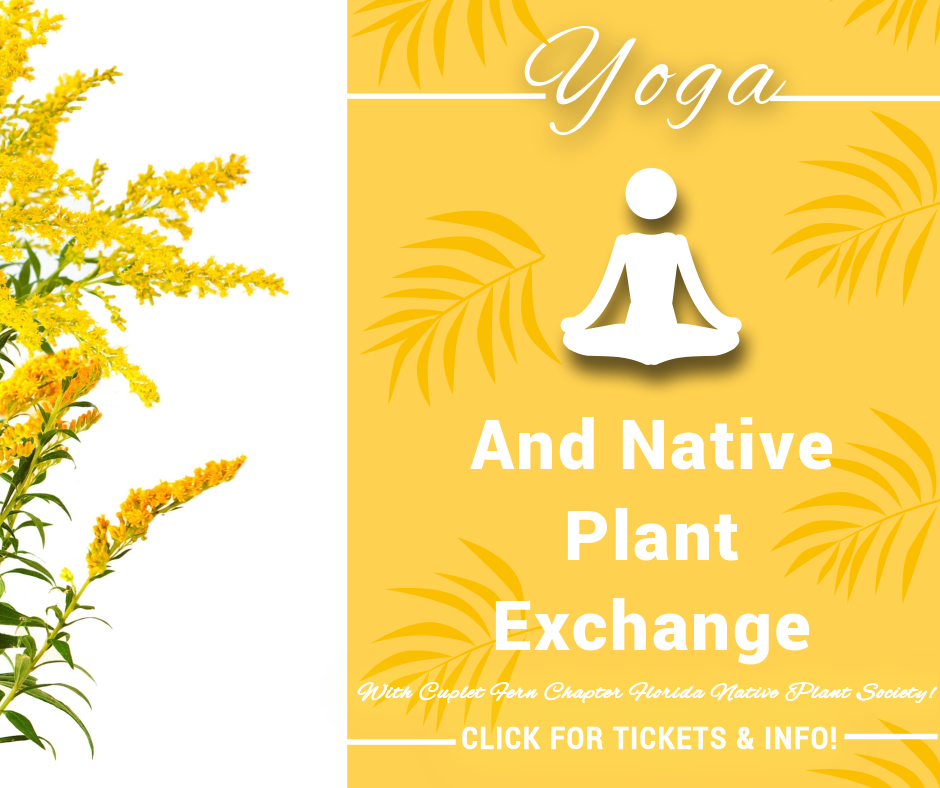 ---
Time: 11:45am
Location: Serenity Now Yoga 1200 W State Rd 434 #212, Longwood, FL 32750
Parking: Parking available in front and back of building. Please note the yoga studio is located on the second floor.
Tickets: $12 Your ticket covers cost of the class and a donation to Cuplet Fern. Both business are local to Seminole County that promote health and a better lifestyle.
Further Info: http://www.serenitynowyogacorp.com
Principle of Giving and why the Native Plants make an Ideal Choice: https://www.huffingtonpost.com/nicholas-liusuwan/generosity-in-buddhism_b_14487312
---
This class is an adult Yin Yoga class-
Gentle stretching

Calming reaffirmations

Introspective music

Cleansing sound bath

Native plant exchange as a gift of purity from one soul to another
The class lasts roughly an hour. You will need to arrive by 11:45am to sign-off on a standard event waiver form. Yoga mats are included for your convenience- all you have to do is show up with a native plant for our plant exchange at the end of the class.
The gift of generosity in eastern cultures requires that the gift is pure. A pure gift would be giving a gift that is proper: meaning proper for the time, person, circumstance, etc. and is earned by honest means. To give with pure intentions means to give with compassion, conviction, attentively, and without negatively affecting others. A pure recipient would be a virtuous person who would be worthy of a gift. This is where native plants come into the picture.
Your ticket covers the cost of the class and a donation to the Florida Native Plant Society Cuplet Fern chapter. Not to worry- a few extra native plants will also be available in case you forget or don't have native plants :)
All sales are final. No refunds. We do not facilitate ticket transfers but you are welcome to give us a head's up of ticket transfers by emailing us at cupletfern@gmail.com
---
As a special event incentive, Cuplet Fern will reimburse $6 for newcommers towards their Cuplet Fern FNPS membership for their first year with us. Simply email us and let us know when you have become a Cuplet Fern member through FNPS.org. We have the ability to confirm your membership through the website and we will mail you a check listed in your transacted membership application.