Description
Join us for Career Day! Yes, it will be exactly like what you used to go to in middle school. We will have speakers--from all different industries--talking about how they got to where they are today.
There will also be time for you to get one-on-one advice from each of the speakers. So come with your questions about how to ask for raise, dealing with your annoying coworker or getting out of a professional rut.
Below are our awesome speakers:
Sara Osburn: She is one of the co-hosts of Booker, Alex & Sara on Mix 94.7 in Austin.
Richelle Ouellette: Fueled mainly by almond milk lattes, she owns and operates Alchemy Events, a full service event planning agency. In her spare time, she enjoys entrepreneurial experiments and helping people design the life of their dreams. Richelle recently completed a self-driven exercise called Project 30x30, attempting to start 30 businesses in 30 days with the lofty goal of making $1000 a day. She spends most of her time within the "safe-zone" radius of Austin where breakfast tacos are an abundant commodity, but also has an affinity for adventure and travel, collecting inspiration for her endeavors from around the globe.
Kellie Moore: She started Kellie's Baking Co. in 2006 after 22 years in the corporate world. While traveling in England, she fell in love with pastry arts. When she got home, she taught herself to bake from library books. She is also the originator of the Instabites Events - on-site on-demand selfie cookies.
Maria Oliveira: She is the co-owner of Passport Vintage, a vintage shop located in Austin, TX. After working for American Apparel as a district manager in the Miami and Chicago regions she decided to put her retail knowledge to use in pursuit of her dreams of being an entrepreneur. Passport Vintage was started in Chicago as an Etsy shop, the business grew and it's first retail location was opened in East Austin in 2016. Maria is also a co-organizer of the upcoming vintage market Laissez Fair happening in May.
Jenn Starr: She is the Cofounder and Chief Growth Officer at Plot, a mobile app that takes the uncertainty out of air travel. Plot was recently selected to go through 500 Startups, a platinum tier accelerator in Silicon Valley where the sole focus was fundraising and growth.
Prior to starting Plot, Jenn was a serial entrepreneur with multiple successes and failures. Jenn also mentors at DivInc, a pre-Accelerator focused on diversity in tech.
Christina Fuentes: Five months after moving to Austin in 2016, she and her husband Jason joined forces to launch Get Wagging. Their dog collar monthly subscription service ships out collars and leashes that are manufactured here in town. When dog owners receive their shipments, they have the option to return the previous month's collar or leash, which is then donated to a local dog shelter.
"With brands like TOMs, people are able to give back, but they aren't included in the physical process," said Christina in January. "But with us, they are. I think they like being a part of the process."
A big thank you to Tech Ranch for hosting us!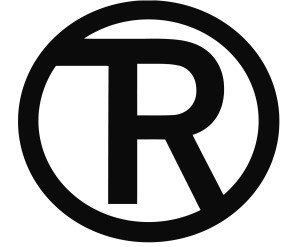 Also, thank you to our food sponsors:
Pint House Pizza!