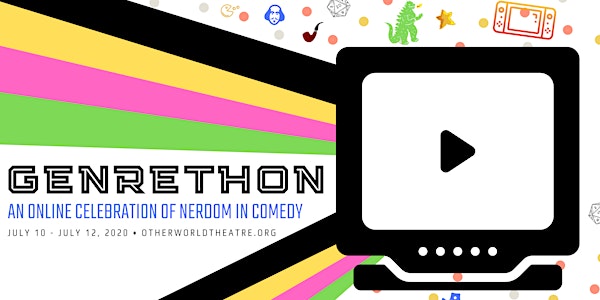 GENRETHON | A Digital Celebration of Nerdom in Comedy
Be there and Be Square
About this event
A full weekend of Geeky Comedy on Otherworld's YouTube Digital Platform!
SUBSCRIBE HERE: https://www.youtube.com/channel/UCsmsppAgXfNCZm8ZjRaz0uQ
________
Headliners include Out On A Whim's Improvised Dungeons and Dragons, Improvised Jane Austen, and BATSU!
________
Interested in participating? Email a description along with a video link and graphic to Katie Ruppert at katie@otherworldtheatre.org for consideration.