Description
---
GenReal Is Coming Back to Kansas City
---
GenReal is for all women from 13 to 113 years old. It's an opportunity to get women from all generations together so the young can learn from the experiences of those that have been around a bit longer and for older women to be encouraged by the fire and vibrancy of the young.
We live in a harsh world. It seems there is always someone ready to cut our hearts with harsh, unloving words. We'll discuss the reality we all face of feeling unloved at different times in life.
Feeling like we aren't loved often leas to other difficulties. We will learn about how to address loneliness, depression, sensuality, and how these things cripple our ability to love others. We will uncover the depths of the love of God and connect them to the realities of these struggles of the heart. Let's secure and strengthen our cores together. It's time to sense we are loved, valued, honored in God's sight (Isaiah 43:4) and we need to learn how to practically live that out!
This two-day event will include food (including chocolate), two bands leading us in worship, drama, powerful video and teaching by keynote speakers Ellen Garland and Hayley Miller.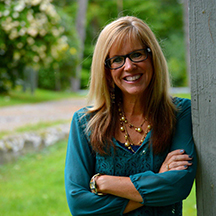 Ellen speaks nationally and internationally to encourage others to build on biblical principles. Ellen's passion is for women of all ages to grasp a living God. She served as the Dean of Women at the Word of Life Bible Institute, and as Co-anchor of Word of Life's daily radio program. Her passion rests on deep discipleship and the opportunity to ignite others to skillfully apply the truth of the Word of God.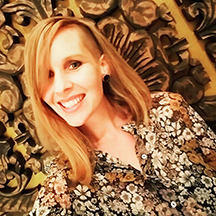 Hayley Miller serves with Olathe Bible Church and resides in Overland Park, KS. Hayley leads and guides the women's ministry serving on a dynamic pastoral team. Her passion is to offer clear communication that will impact genuine change. Hayley is skilled handling the Word of God and igniting personal growth based on practical application. Her creative skills take her discipleship into other's lives with a passion that is contagious. She is currently pursuing a Ph.D at Midwestern Baptist Theological Seminary. Her ability to bridge the generational gap with the tool of the Word of God will become evident and contagious.
GenReal is about life change through biblical teaching that connects the dots to real life.
You'll be able to live out what you experience and learn, no matter your age.
---
---

FAQs
Is there a minimum age requirement to enter the event?
We recommend that, due to the sensitively and depth of topics discussed, girls be 13 years of age or older.
Is there a gluten free option available for lunch on Saturday?
Yes!
OLATHE BIBLE CHURCH | FEB 23 6PM - FEB 24 9AM-4PM