Event Information
Location
Genspace NYC
33 Flatbush Ave.
7th Floor
Brooklyn, NY 11217
Description
Four session class 3-7PM on Saturdays from August 6th - August 27th
Want to learn how to do hands-on genome editing?

This is an intensive laboratory class with limited space. Class size is limited to ten slots.
---
Prerequisites:
You must have taken the CRISPR workshop at Genspace

You must be familiar with molecular biology lab techniques such as pipetting, gel electrophoresis, use of restriction enzymes and PCR (Genspace Biotech Crash Course, Biohacker Boot Camp or equivalent lab experience)
In this class you will
Learn how to culture and work with Saccharomyces cerevisciae (brewers yeast)

Build two CRISPR-Cas9 genome editing systems, one for gene deletion (target the ADE2 gene in the adenine biosynthesis pathway or use a guide RNA of your own design) and another for inserting the gene for a fluorescent protein.

Transform yeast cells with the plasmids and confirm the results by DNA sequence analysis


Instructor: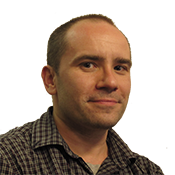 Oliver Medvedik, Ph.D.
Genspace cofounder and TED Fellow Oliver Medvedik is an Assistant Professor of Biology and Bioengineering at The Cooper Union. He received his bachelor's degree in biology from Hunter College, City University of New York. He later received his Ph.D. from Harvard University, in the Biomedical and Biological Sciences program. His doctoral research at the laboratory of Dr. David A. Sinclair focused on using single-celled budding yeast as a model system to map genetic pathways that regulate longevity. Throughout the years, he has taught molecular biology to hundreds of undergraduate and graduate students while at Harvard University, The Cooper Union, School of Visual Arts and NYU. He has also mentored six different undergraduate teams for the International Genetically Engineered Machines Competition (iGEM) from 2009-2015.
Date and time
Location
Genspace NYC
33 Flatbush Ave.
7th Floor
Brooklyn, NY 11217