Description
Rising Stars: Fast Track to Success will feature thirteen influential leaders in Kansas City who have advanced quickly in their respective fields. These highly successful professionals were in your shoes not too long ago and are now willing to share their blueprint to rapid advancement and success. Roundtable participants will have the opportunity to engage in open dialogue with three table leaders in a small group setting. Additionally, participants will be able to network with all table leaders and other likeminded young professionals before and after the event.
How it works: Each community leader will head up their own roundtable. Following a complimentary breakfast with leaders, young professionals will sit at a table that interests them, and the small group at each table will have the chance to ask leaders questions, start discussions and seek professional development and career advice. Every 15 minutes, the tables will rotate so young professionals have the chance to connect with other leaders at the event. Any young professional in their 20's or 30's may attend.
Event details: Registration will begin at 7:30 AM with the event beginning promptly at 8 AM. A complimentary breakfast will be provided.
Parking lot will be held for the event and is located on the southeast side of the building off Cherry Street. Parking signs will be present to direct participants to this lot. If the lot fills up, free street parking is available along Cherry Street or metered parking in the UMKC garages. Available visitor parking is identified in yellow in the map below.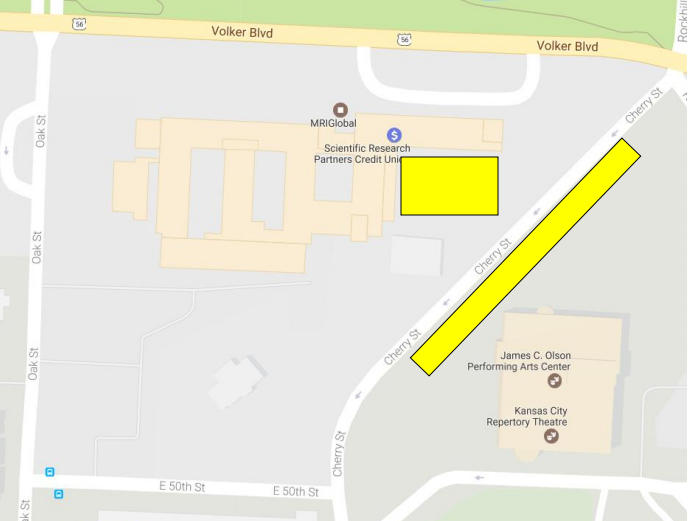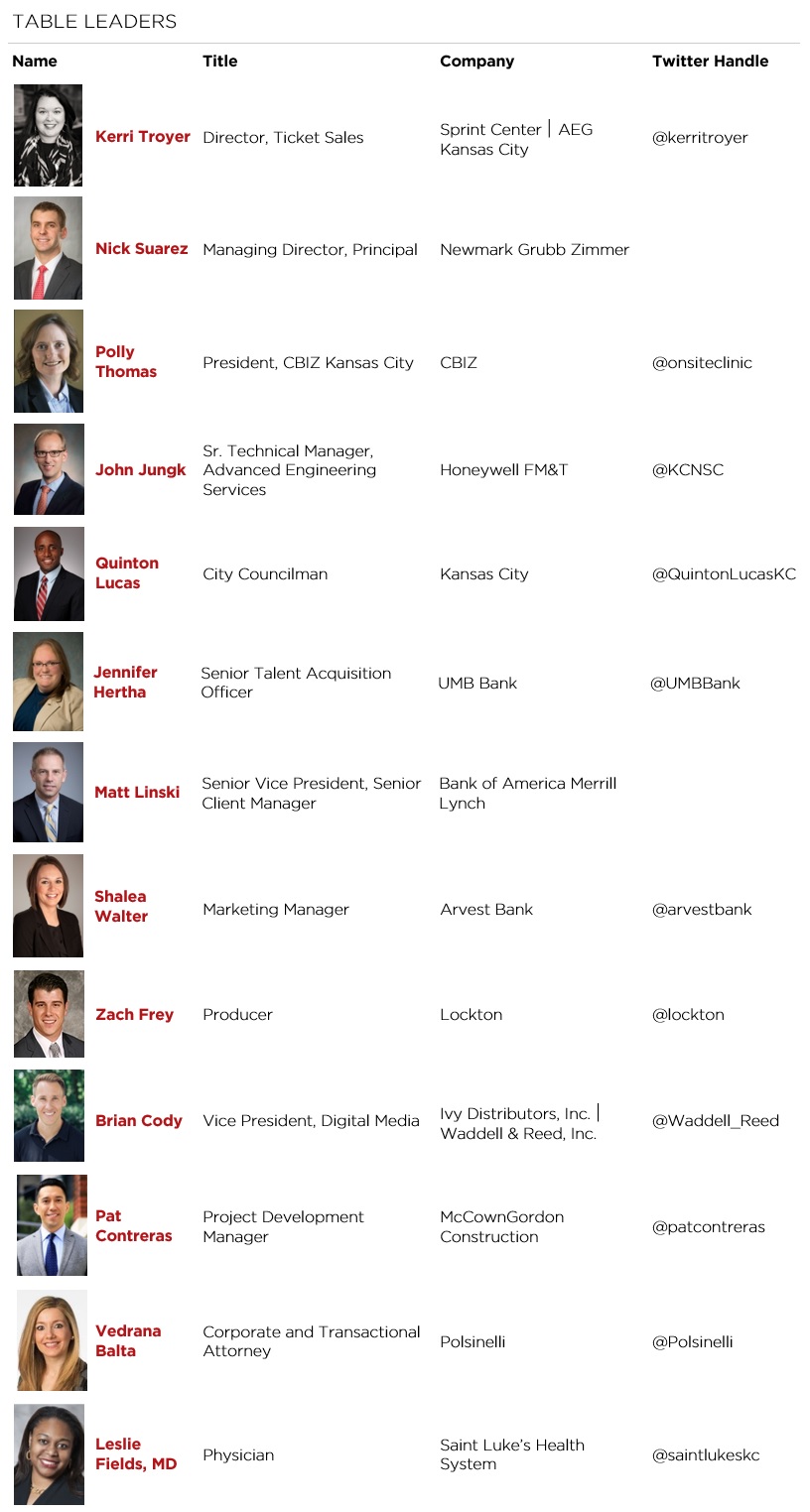 Sponsored by: