Description
From your friend, Jet Ng, founder of True Aducation.
Dear loving parent,
Do you think that school and tuition is enough for your child to succeed in life? Especially with the current state of Malaysia's education system and the over saturated job market?
If your answer is no, then this is the most important letter you read in your child's life!
Why? Simple.
Depending on school and tuition to prepare your child is ridiculous, especially considering the state of Malaysia's education system!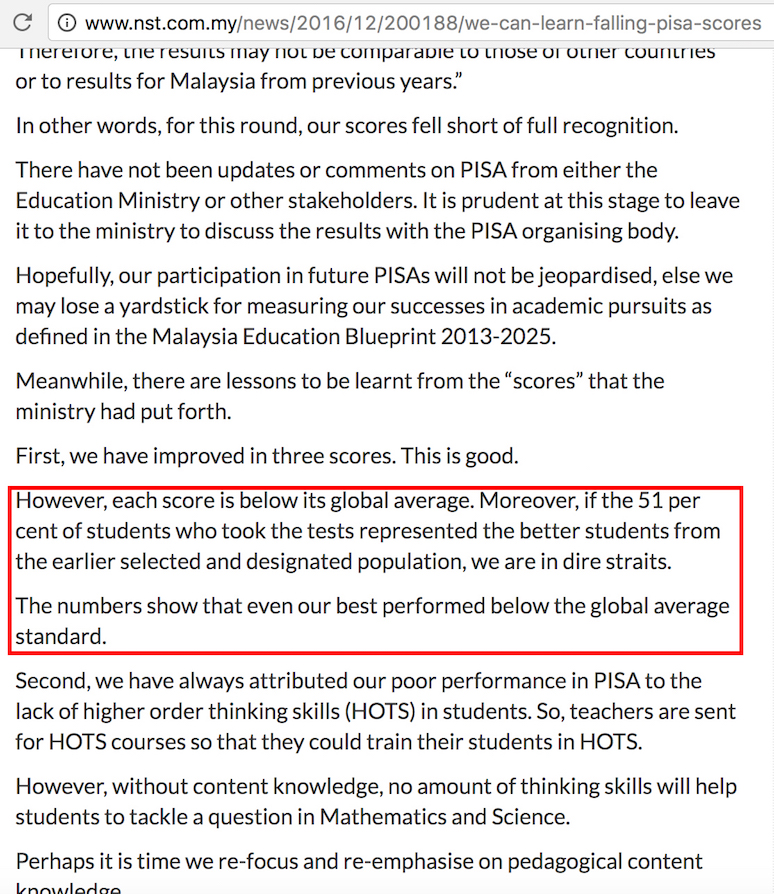 New Straits Times reports that our BEST students performed below global average.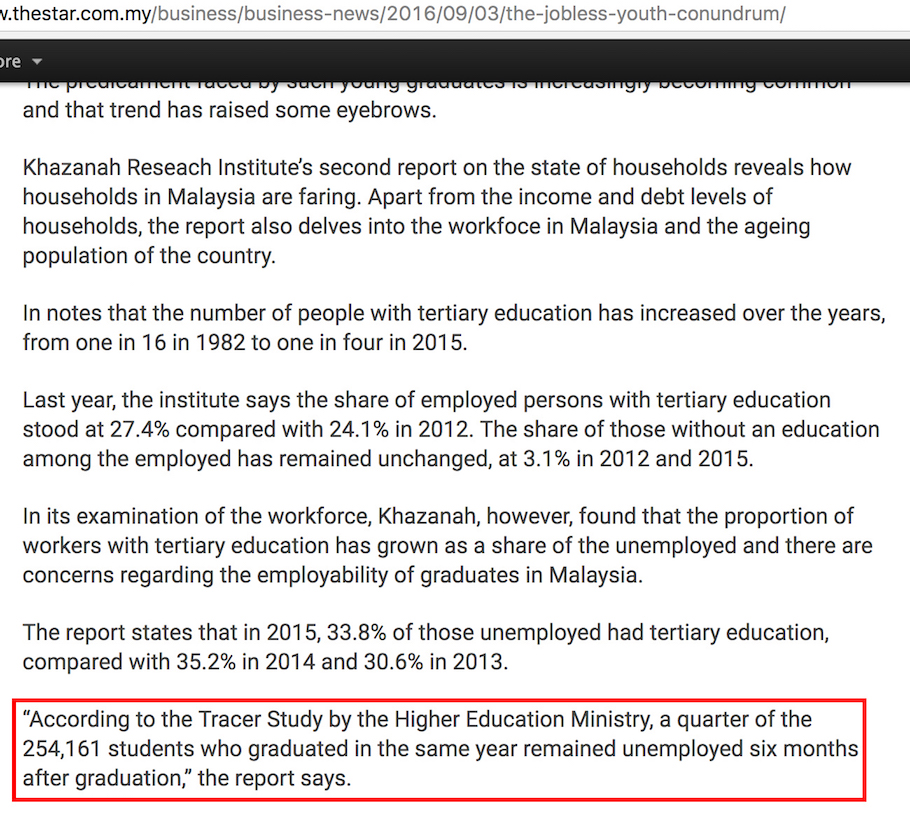 1/4 of university graduates are unemployed!
---
Here are two big problems your child faces in school or tuition which you need to address immediately (because if their future is affected, so is yours)!
BIG PROBLEM #1
Your child is not taught the right, efficient and effective way to learn!
You see, the syllabus of the education system is actually not bad, but what is terrible is how it is taught.
Throughout your child's experience with education, he is never taught the tricks and strategies that he can use to ensure that he reaches his full potential.
That is because the conventional way students study is the WORST and MOST BORING way to study. And the "shut up and listen" style that teaches implement to their huge classes (which is another problem) is a TERRIBLE way to teach.
So if your child does not get good marks at school or find studying boring and uninteresting, it is NOT THEIR FAULT!
BIG PROBLEM #2
Even with good marks, your child is not ready for the real world!
Let's say your child constantly scores high marks in his exams (and is probably stressed from studying the wrong way too!).
Do you think that he is ready for the real world? To stand out in the over saturated job market? Does he have the qualities that sets apart successful people from normal people? Is academic performance even a good indicator of future success?
As a working adult, you and I know that the answer is NO.
---
So, what are you going to do about it?
What other parents have done is send their kids to those 3 day workshops or 6 day camps from "Ad*m Kh**" or "Superch***z".
The problem is, they cost an absolute BOMB.
I've seen these 2 day workshops for kids go for SGD 4,000!
Other than the price, what's the problem with this "solution"?
IT IS IMPOSSIBLE FOR YOUR CHILD TO LEARN, MASTER AND IMPLEMENT EFFECTIVELY ANY LEARNING STRATEGY OR SKILL IN A TWO DAY WORKSHOP.
Any trainer who says they can change your child's life through learning something in two days is lying.
That's why I have an amazing offer for you.
You see, I am very passionate in education.
In fact, i've invested hundred of thousands of dollars into my beautiful tuition center to give my students the best learning environment possible.
If you acknowledge the fact that the two big problems I listed above EXIST and that as a responsible parent, you need to do something about it NOW to ensure that your child has a chance to be successful in the future, here's your solution.
THE SOLUTION : Genius Brain Super Learning Program

What will you and your child get from the Genius Brain Super Learning Program?
#1 An expertly designed two day program
Your children will get :
- Increased memory retention to give them an added advantage in factual subjects
- Effective note taking skills to help them retain exponentially more learnings in class
- A proven strategy to tackle final examinations to reduce stress and increase results!
- An increase in reading speed which results in a decrease in reading time (P.S. which means more family time)
- Develop an interest in studying by making studying more fun through our techniques!
- Creative thinking skills to help them solve problems better
- A higher confidence level to dream big and take on the challenges of life positively!
- As well as a high variety of techniques to choose from so that your child can choose whichever technique works best for his/her unique personality!
- All of the above will help your child get their desired results in less time!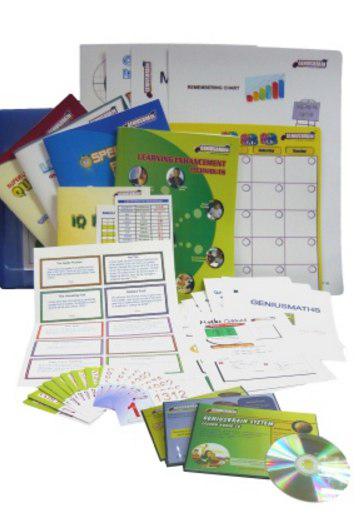 #2 Six months worth of weekly Face-To-Face coaching
Your children will get :
- Continued weekly nurturing for 6 months to ensure that they truly master the skills (and don't just fade off after a few days like most programs)
- Facilitation from expert teachers to ensure that your child continues growing and apply their lessons to real life situations and studies
- Very personal, flexible coaching sessions. We keep our classes small (less than 10 students per coach) to ensure that your child gets personalized lessons for maximum growth!
The 2 day program alone would cost you around SGD 4,000 (RM12,500!) from other companies for the SAME MATERIAL.
However, I am offering you an extremely affordable and valuable solution.
Your child can attend the 2-day workshop worth RM12,500 for :
Not RM10,000,
Not

RM5,000,
Not RM1,000,
Not RM500
Only for RM350!
But of course, as I said before, if your child were to come for the 2-day workshop alone, frankly it'll just be a waste of your money and time, because as we said before, 2 days is NEVER enough time to master a skill.
So here's the deal, your child can attend the 2-day workshop for RM350 only (instead of RM12,500) provided that you bring him for 6 months worth of weekly face-to-face coaching for 2 hours for RM350 per month (instead of RM400 per SESSION that other companies charge).
In total, that will be only RM2,450 for :
- Genius Brain Super Learning Program 2 day workshop to teach your children the skills they need for success worth RM12,500
- 6 months of face-to-face, personalized coaching from expert teaches to coach your children to master and implement the skills they learn for maximum success worth RM9,600
That's right, I am giving you to get RM22,100 worth of value for only RM2,450!
If you want to find out more about this amazing program, I am inviting you to my beautiful tuition center which I showed you just now to come for a preview in which i'll show you some of the life-changing strategies I will teach your kids to prove to you that this program is perfect for you and your child!
I am offering you a chance to change your child's life and ensure that you are doing your best a a parent to provide your child with an amazing future. The question is, will you take the 2 hours to change your child's life for 70-80 years?
If you choose to do something to face the two big problems I told you about earlier right now instead of regretting it 20 years down the road when your child can't earn enough to support himself (nevertheless start a family!), then sign up for a preview NOW!
Date and Time
Location
Ativo Plaza
Ativo Plaza, A-03-5 (Block A, Level 3, Unit 5), Jalan PJU 9/1, Bandar Sri Damansara, 52200 Kuala Lumpur
Kuala Lumpur 52200
Malaysia