GenGenTX: The Year of The Sphere

Thursday, October 20, 2016 from 1:00 PM to 5:00 PM (CDT)
Event Details
Welcome to the Generosity Generation!
It's All About YOU!
YOU get to meet and network with other like-minded REFERRAL PARTNERS who can help propel your referral business
YOU get simple STRATEGIES to GET YOU BUSINESS RIGHT NOW
YOU learn to GET REFERRALS without even having to ask
YOU get The 3 Most Powerful Referral-Generating Questions of All Time
YOU LEARN the absolute best USE OF YOUR NETWORKING TIME and WHERE TO MEET NEW PEOPLE to maximize your first impresstions
YOU will have a business that NOT ONLY FEEDS YOUR FAMILY, but ALSO FEEDS YOUR SOUL!
Don't miss our Super Producer Panel of local agents that will teach you how to make every year your Best Year Yet
YOU need to attend GenGen!
Event Details:
12:30pm-1:00pm Sponsor expo 
1:00pm-5:00pm GenGen - General Session AND Super Producer Panel
6:00pm-7:00pm VIP Cocktail Hour with Michael Maher *Ticketed Event
*Final event structure & Times subject to Change
FAQs
Where can I contact the organizer with any questions?
gengenTx@gmail.com 
Can I update my registration information?
Yes! Just log back in to your Eventbrite profile and update  
When & Where

19333 David Memorial Dr
19333 David Memorial Drive
The Woodlands, TX 77385


Thursday, October 20, 2016 from 1:00 PM to 5:00 PM (CDT)
Add to my calendar
Organizer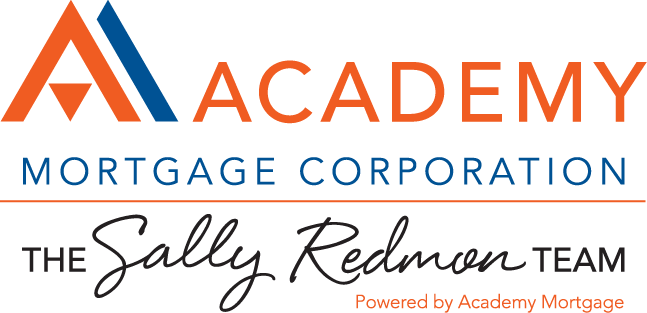 Sally A. Redmon - Branch Manager, Producing NMLS#176514
128 Vision Park Blvd Ste 230 The Woodlands, TX 77384
Equal Housing Lender | Corp NMLS#3113
 MAC816-1438669
THE MATERIALS IN THIS EVENT ARE ENDORSED BY:
"The ability to build relationships is the backbone of a successful business. The phone call, the handshake, the lunch meeting—that's where business is done, and Michael Maher knows how to do it. If you want to win in business, you've got to learn how to win with people, and (7L) The Seven Levels of Communication will show you how to do just that."~ DAVE RAMSEY, Host of The Dave Ramsey Show and NY Times Bestselling Author of The Total Money Makeover
"(7L) The Seven Levels of Communication is the clearest, most concise book I've read on what it takes to be a great salesperson. It is obvious why Michael J. Maher is one of the greatest sales people in the world. (7L) The Seven Levels of Communication will become a classic and I plan to use it in our training." ~ LARRY KENDALL, Author of Ninja Selling
"Master the generosity game and you can build a powerful, referral-based business. The good news is that anyone can do it! Put the wisdom of (7L) The Seven Levels of Communication into practice and you can succeed at a higher level." ~ GARY KELLER, Co-Founder and Chairman of the Board of Keller Williams Realty International and NY Times Bestselling Author of The Millionaire Real Estate Agent, The Millionaire Real Estate Investor and SHIFT: How Top Real Estate Agents Tackle Tough Times.
"Every real estate agent needs to read (7L) The Seven Levels of Communication and give it to all their referral partners! In (7L) The Seven Levels of Communication, Michael Maher shows you how to build a recession-proof network that will continue to send you business no matter what the market conditions." ~ Dr. IVAN MISNER, NY Times Bestselling author of Masters of Sales and Founder of BNI and Referral Institute
"It's easy to focus on what we say rather than how we say it. Maher's book will teach you how to communicate in a way that literally turns your relationships into referrals: most of the time without you even having to ask." ~ TOM HOPKINS, Sales Trainer and Bestselling Author of How to Master the Art of Selling and How to Master the Art of Listing and Selling Real Estate.
"Ready to stop wasting money on advertising? Learn from the man who built a world-class business by investing in relationships. It's warm...it's effective. Michael Maher has shown that building a referral generating community is not only a nicer way of doing business, but a superior business model that can work for you." ~ HOWARD BRINTON, Founder and Former CEO of Star Power Systems, Hall of Fame Speaker (RE/MAX, CRS).
"Michael Maher explains that there are certain levels of communication that offer a very high return on your investment. With that in mind, I can't think of a better investment than (7L) The Seven Levels of Communication." ~ FLOYD WICKMAN, founder of Sweathogs, Bestselling author of six books, NSA Hall of Fame Sales Trainer, one of REALTOR® Magazine's 25 Most Influential People in Real Estate.
"(7L) The Seven Levels of Communication is a terrific book. A proven, no-fail formula for success in real estate sales (though, these principles would work in any type of sales) from one of the most successful real estate professionals in modern times. Rarely have I read a book that teaches so powerfully while keeping the reader so involved. (7L) The Seven Levels of Communication – written in the form of a fictional story – is a gem that will help anyone who follows its instruction touch a lot more lives and make a lot more money in the process. If you run a sales organization, consider promoting 

(7L) The Seven Levels of Communication

 to everyone on your team. If you are beginning in sales or even a long-time veteran of the sales profession, invest in (7L) The Seven Levels of Communication for yourself. You'll be glad you did." ~ BOB BURG, Bestselling Author of Endless Referrals and Co-Author of The Go-Giver and Go-Givers Sell More
"The Preeminent Productivity GPS for All Real Estate Sales Professionals! Implement the (7L) The Seven Levels of Communication Plan Immediately!" ~ STEFAN SWANEPOEL, 19-time Author, International Keynote Speaker & Author of Swanepoel Trends Report (2006-2010)
"There are few people that I consider a master at the referral business and Michael Maher is at the head of his class. This compelling story weaves a tale of how to create a network of people that is so powerful yet so simple to implement. By simply following and implementing the concepts in (7L) The Seven Levels of Communication, your foundation for a successful career in sales will be automatic. So set aside the time for some serious, yet fun reading!" ~ BOB CORCORAN, Founder of Corcoran Consulting & Coaching, Author of Make a Commitment: Soar to Success in Real Estate
"A true relationship is a treasured gift. Michael Maher shows us the path to building a relationship and the value each and every one has not just to our businesses but to us as people." ~ ALEX CHARFEN, CEO of STAR POWER Systems, Distressed Property Institute, LLC, and Relativity Press
"There are very few books where the reader learns, is inspired and, at the same time, enjoys the reading experience. That is precisely what Michael Maher has accomplished with his (7L) The Seven Levels of Communication: Go from Relationships to Referrals. This easy read takes you on a journey of proven strategies to increase your business success and you'll find it rewarding to know that nice guys/gals can finish first!" ~ RICK DELUCA, Rick DeLuca Seminars, internationally-renowned Real Estate Trainer.
"Michael has mastered the art of relationships, and in (7L) The Seven Levels of Communication he truly inspires us all to take our businesses to the next level." ~ BRAD KORN, Owner of Cyberstars, Star Power Star, and Top-Producing Real Estate Agent