Description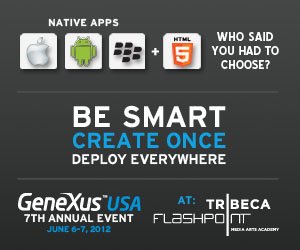 Join us for the 7th Annual GeneXus USA Event at the Tribeca Flashpoint Media Arts Academy in Chicago on June 6 from 9:00 am – 6:00 pm. Registration begins at 8:15.
This event keeps our colleagues of various industries informed of the growing and changing advances in technology....presenting the utilities that will help support their ongoing projects.
With a full agenda, topics we will cover include Ev2, XPM, GXserver, GXtest, UX design and an emphasis on the Smart Device Application Generator.
We are excited to have guest speaker Howard Tullman of Tribeca Flashpoint Media Arts Academy with us! Discussions will also include members of Artech, the worldwide headquarters for GeneXus.
Only 75 complimentary tickets are available. Don't wait, reserve your ticket today!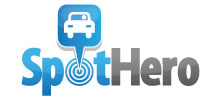 We are excited to announce we partnered up with SpotHero for awesome parking needs for our event. Click here to reserve your spot! SpotHero near Tribeca Flashpoint
Stay informed of future events and newsworthy information by following GeneXus USA on Twitter: @GeneXusUSA and Facebook: GeneXus USA.
Tribeca Flashpoint Academy is Chicago's Premier Digital Media Arts College, was founded in 2007 to provide a 21-month, career-focused alternative to traditional four-year media arts colleges. With five disciplines, including Film + Broadcast, Recording Arts, Animation + Visual Effects, Game + Interactive Media and Design + Visual Communication, Tribeca Flashpoint erases the boundaries between the classroom and the real world by integrating hands-on, client-based work within each student's curriculum. www.tfa.edu
Howard A. Tullman is the President/CEO of Tribeca Flashpoint Media Arts Academy. Mr. Tullman is the General Managing Partner for the Chicago High Tech Investors and a member of Mayor Emanuel's Council of Technology Advisors and Governor Quinn's Illinois Innovation Council as well as an advisor to many technology businesses and an Adjunct Professor at the Kellogg Graduate School of Management.
Organizer of GeneXus USA 7th Annual Event
TangoCode
is a women and minority owned company that believes in fostering diversity within the technology community.  Our diverse team is always striving to be at the forefront of innovation.  We believe in building a company around our people, this what makes it possible for us to provide each client with a skilled and dedicated team. Our model is highly collaborative with a mix of innovation, automated tools, and customized development.
FOR CUSTOM WEB AND MOBILE APP DEVELOPMENT SERVICES: