Genetically Modified Storytelling: Can Science Fiction Predict Our Biotech Future?

Multiple Dates
Event Details
Genetically Modified Storytelling: Can Science Fiction Predict Our Biotech Future?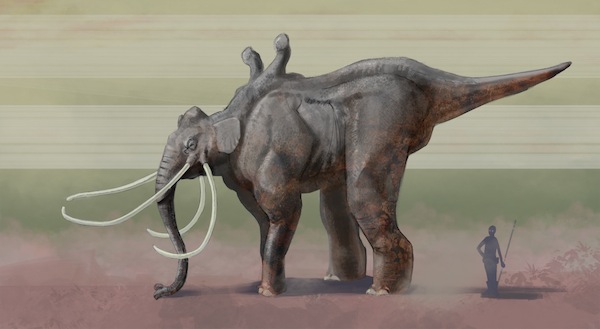 Classes will be held on Tuesdays at 7:30 PM: September 4, 11, 18, and October 2, 9.
We did it here first! In this course at Genspace, we cross a class on science fiction with a workshop on the basics of biotech. Get ready. It's hands on...
Sci-fi writers write our future. Jules Verne gives us Captain Nemo, and a century later missile-loaded submarines troll the seas. William Gibson gives us Cyberpunk, and twenty years later Wikileaks cracks open global diplomacy. So what about biotech?
What does biotech-inspired sci-fi predict? The replicants of
Bladerunner
? The biopunk megacorporations of
The Windup Girl
? Apocalypse (bioengineered pandemics), utopia (algae-driven power stations), or something in between?
Through short readings, we'll explore the emergent genre of biopunk in literature, and then use it to examine our biotech future—its ethics, its promise, and its price. Texts in this course will span a range of bio-related fiction, journalism, and philosophy, but most will be short stories and excerpts from novels.
We'll pair the readings with experiments in basic bioengineering to illustrate the science behind the literature. In one experiment, we'll insert new DNA code into colonies of bacteria and visualize the transformation with hands-on lab work.
In addition to culturing life in the lab, we'll also write our own sci-fi short stories and make our own predictions about the biotech future. Two of the five sessions will be writing workshops in which we'll discuss short story structure, what makes a text "science fiction," and how a writer's style can darken, brighten, or otherwise complicate our understanding of biotechnology.
Sample texts include:
===
Daniel Grushkin writes about the intersection of science, business and culture for a number of science and business magazines, including Scientific American, Discover, Popular Science, Businessweek. He's a co-founder of Genspace.
Wythe Marschall is the co-author of
Suspicious Anatomy
, an illustrated book of fake neuroscience, and the co-founder of the Hollow Earth Society. He is a member of Observatory, an art-and-science gallery in Brooklyn. His stories and essays have appeared in
McSweeney's Quarterly Concern
,
Ninth Letter
,
Salt Hill
,
The Brooklyn Review
, and elsewhere.
Check out Dan and Wythe's recent critique of Ridley Scott's
Prometheus
for
Scientific American
.
Have questions about Genetically Modified Storytelling: Can Science Fiction Predict Our Biotech Future??
Contact Genspace
Organizer
Genspace
Genspace is a nonprofit organization dedicated to promoting culture, innovation and education in molecular biology for both children and adults. We work inside and outside of traditional settings,  providing a safe,  supportive environment for training and mentoring in biotechnology. In the summer of 2010,  we built the first-ever community laboratory,  a facility where we design workshops,  train students and innovate new technologies. As a membership-based community lab,  we offer New Yorkers the opportunity to work on their own projects in a safe,  Biosafety level 1 facility.
Genetically Modified Storytelling: Can Science Fiction Predict Our Biotech Future?