Actions and Detail Panel
Genesys Works: Breaking Through 2016
Wed, October 26, 2016, 5:30 PM – 7:00 PM PDT
Description
BREAKING THROUGH
Wednesday, October 26th, 2016
SFJAZZ Center
201 Franklin St, San Francisco
Ceremony: 5:30-7pm
Champion's Dinner: 7:30-9pm
Please join us for Genesys Works - Bay Area's signature annual event and celebrate the transformation of 106 high school students into young professionals. This inspirational ceremony marks the culmination of their 8-week summer technology & professional skills training, and the beginning of their journey on a meaningful year-long internship. Click the button on the top right to reserve your seat today.
Over 500 corporate partners, local organizations, community leaders, family members, Genesys Works alumni, and program supporters will join together for an inspiring evening to recognize the accomplishments of the 2016-2017 cohort.
We are honored to welcome Ken McNeely, President of AT&T California as our Keynote Speaker. Mr. McNeely is responsible for all philanthropic activities, public policy, and external affairs for AT&T in California, and is a long-time advocate for our program and providing opportunities to local youth.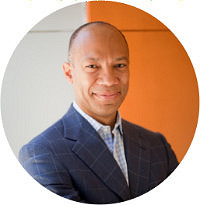 Our students and alumni will lead the event, acting as emcees, sharing their experiences, delivering their own keynote address, and announcing the winner of the Community Leader Award.
We look forward to seeing you there!
Watch the video of last year's Breaking Through.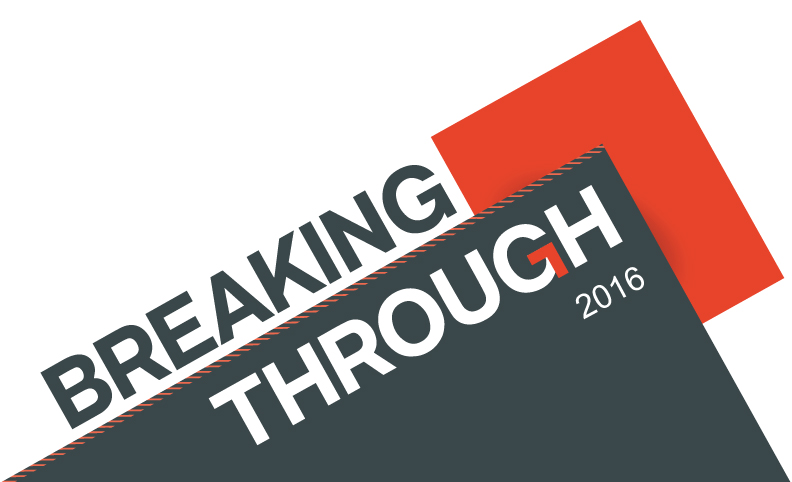 ---
CHAMPIONS' DINNER
Location: San Francisco City Hall
1 Dr Carlton B Goodlett Pl, San Francisco
Time: 7:30-9pm
The Champions' Dinner follows the Breaking Through ceremony, and is a celebration of the generous supporters who make our program possible. Proceeds from Breaking Through will provide training, internship opportunities, & college support to our 2016-2017 cohort, consisting of 106 underserved students from Oakland, San Francisco & San Jose.
A ticket to the Champions' Dinner includes entertainment by live comedy show Speechless, dinner and drinks, and inspiring speeches by Genesys Works students.
Purchase your tickets to the Champions' Dinner here.
SPONSORSHIP OPPORTUNITIES
By becoming a Breaking Through sponsor, you will:
Create a positive impact in the Bay Area community and help young students change their life trajectory
Gain visibility around your company's investment in the local community and help build your future workforce.
Connect with executives from leading Bay Area companies and leaders in social innovation.
To become a sponsor or learn about sponsorship opportunities, click here.
Thank you to our current sponsors: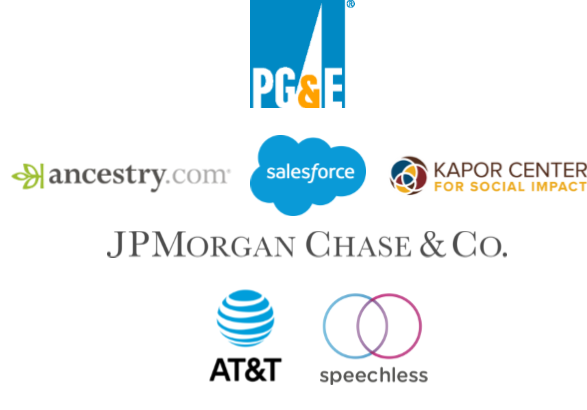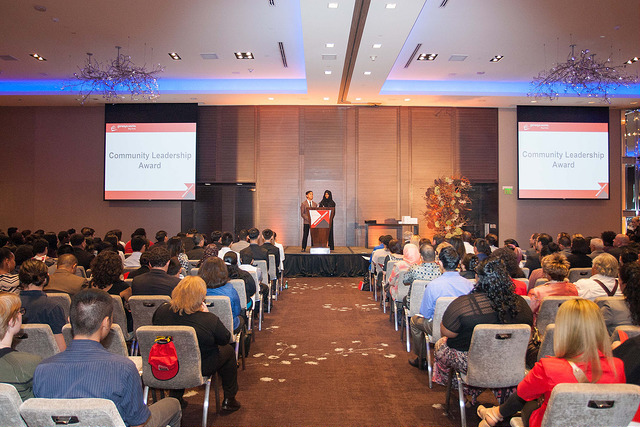 ---
FAQs
What are my parking options?
SFJAZZ Center is located at the corner of Franklin and Fell streets in San Francisco's Hayes Valley neighborhood. It is easily accessible from Muni Metro (Van Ness or Civic Center stations) and BART (Civic Center station).
Parking is available for a small fee at the following locations:
Performing Arts Garage (Grove between Franklin & Gough)

Civic Center Plaza Garage (McAllister between Polk & Larkin)

Opera Plaza Garage (Valet Parking- 601 Van Ness St.)

Metered or free parking in various locations
Who are the featured speakers?
Ken McNeeley leads AT&T's workforce in the state. As an officer for AT&T, Ken serves on the Officer Advisory Board for LEAGUE – AT&T's LGBT and allied Employee Resource Group. Established in 1987, LEAGUE at AT&T is the oldest LGBT employee resource group in the nation. In 2013, Ken received the Black Business Association's Chairman's Award for Community Service. Ken serves as a board member for the California Chamber of Commerce, the Silicon Valley Leadership Group, the Bay Area Council, and the CSU (California State University) Foundation Board of Governors.
Ken earned his B.A. in Political Science from the University of North Carolina at Chapel Hill and his J.D. from Howard University School of Law. He has been with AT&T since 1991. He lives in San Francisco, CA with his husband and their two children.
Sammy Wengent is the founder of Speechless. Since 2013, Speechless has been selling out shows at comedy clubs and conferences all over the country and the world. Armed only with a laser pointer and a deck of random slides, presenters ranging from stand up comedians to software engineers and Tony Award winners to TED presenters have put their talents to the test in the ultimate improvisational gauntlet--giving a presentation that they've never seen before. Fusing technology with comedy, Speechless is the entertainment experience for the Web 2.0 world.
Speechless has entertained and trained companies all over the world including Google, Adobe, Microsoft, Uber, Twitter, Salesforce, Zynga, IDEO, eBay, Paypal, Walmart, The Bill & Melinda Gates Foundation, and many more. Speechless has been showcased at the Hollywood Improv, SF Sketchfest, Joe's Pub in New York, as well as many other comedy clubs and festivals. Speechless has been featured in Newsweek, The Wall Street Journal, The Huffington Post, the San Francisco Chronicle, Inc.com, and the New York Times. For more info, go to http://www.speechlesslive.com/. "Comedic gold." --The Wall Street Journal. "Cutting edge humor comes with a side of tech." --San Francisco Chronicle.