About this Event
Are you living out the dream God has given you?
Entrepreneurship is the exhilarating and challenging path of bringing dreams to life. If God has called you to launch and grow a small business, it's time to take a brave step forward! Come explore the intersection of faith and entrepreneurship and get equipped for your journey with Genesis Small Business Training.
Our program provides business skills development, an opportunity to grow within meaningful community, and a set of tools based on Biblical principles to help you as you pursue your business dreams.
Genesis Small Business Training is designed especially for small business entrepreneurs who are just starting to build out an idea, those who have launched in the past 1-2 years, or anywhere in between.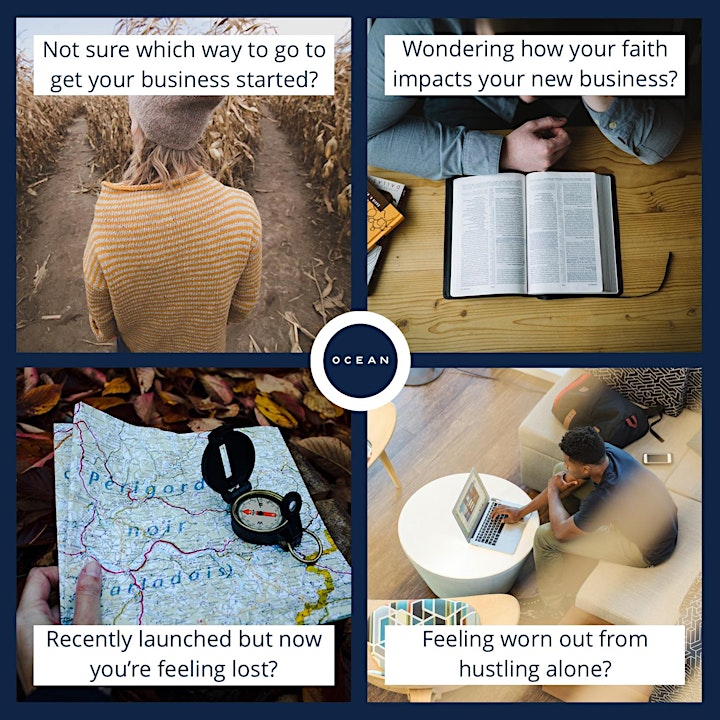 Our training program meets ~4 hours, one day a week, for 8 weeks, and is then followed by six months of group mentoring, one session a month. This program also includes 2-3 hours of assignments that need to be completed each week outside of the scheduled sessions.
During the Program, You Will RECEIVE:
8 weekly sessions, ~4 hours per week, focused on core commercial skills required to launch and run a small business
Unique teaching and skill-building on how faith and entrepreneurship intersect
6 monthly, mentor-led, group sessions following the completion of the 8 weeks of training
A community of fellow founders and small business leaders participating with you
An extensive handbook of all course materials and access to cloud-based business planning tools
Access to mentors and subject matter experts to get insight and coaching
During the Program, We Will Help You CREATE:
A detailed business strategy that is ready to evolve with your business
Your company's mission statement
A marketing plan focused on your customer
Sales projections for the next year
A simple, effective business pitch
A clear financial runway
Key performance indicators for gauging your business' performance
Metrics and a system for measuring personal success
Based on the life and ministry of Jesus, you'll GAIN TOOLS for:
Growing your faith and fruitfulness
Pursuing essential relationships
Building a consistent brand both for your life and for your business
Developing yourself and others through Jesus' discipleship model
Stewarding your God-given resources wisely and strategically
Creating sustainability through both work and rest as God designed
Growing in relationship with God
Selling in a way that honors others and fosters relationships
Price: $499 TOTAL ($100 due at time of registration, remaining balance due in full 24 hours prior to the start of the first session).
Are you wanting to attend with your business partner? Receive a special rate for the second registration! Email info@oceanprograms.com with any questions regarding partner discounts.
Registration Details:
Register for training by purchasing a ticket here and telling us a little about you and your business! Registrations for each cohort are due 24 hours before the first session. A deposit of $100 is due at the time of registration to reserve your spot. You will receive a link in your confirmation email prior to the start of the training to pay the remaining balance to complete your registration. Transfers are available to a future session. Once your training begins, no refunds are available. Class size is limited to 20 registrants. If you are not selected due to demand being higher than spots available or if the registration is withdrawn prior to the start of the training, the amount paid will be refunded.
-------------------------------------------------------------------------------
OCEAN is an independent non-profit working at the intersection of faith and entrepreneurship. We also offer networking events, workshops, a national conference and a high tech accelerator. Applicant emails will automatically be invited to receive our ongoing newsletter. OCEAN is a federally recognized 501(c)(3) and welcomes applicants of any race, color, national or ethnic origin, ancestry, age, religion, disability or handicap, sex or gender.