Description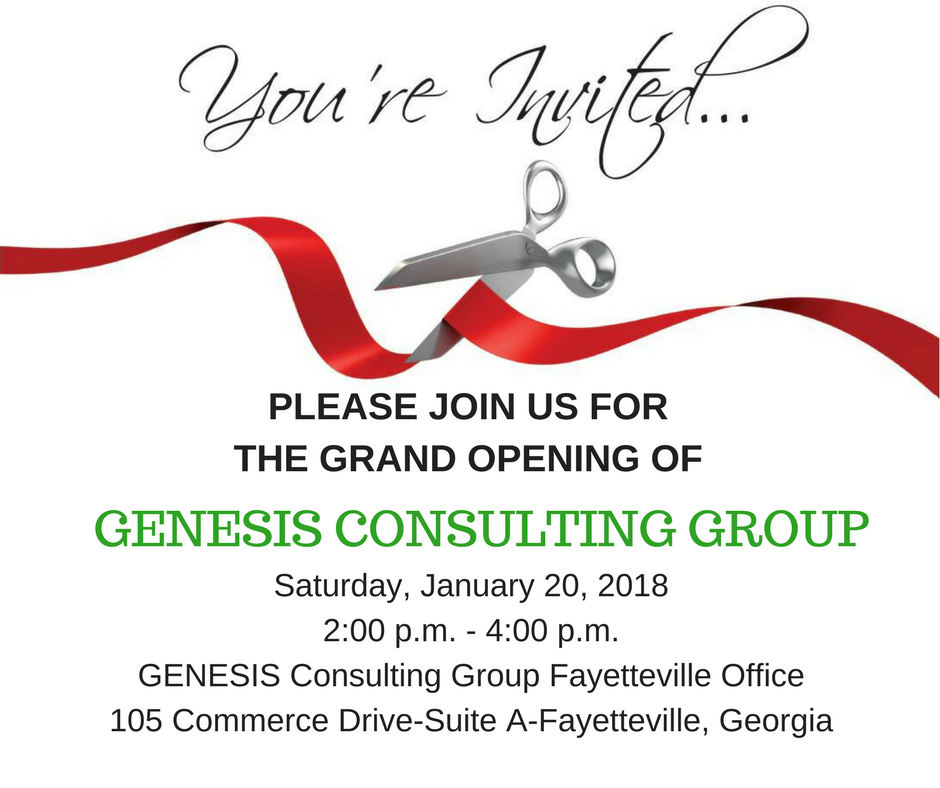 GENESIS request your presence at our grand opening event for GENESIS Consulting Group. Our mission is to foster a community of continuous, collaborative, reflective, and educational practices which are effective and research based that will change the way we do education.

So, join us as Mayor Ed Johnson helps us cut the ribbon; and check out some of the New and Exciting products from some of our supporters!

Refreshments will be served.