Generosity and Education: Julius Rosenwald & Booker T. Washington

Wednesday, January 23, 2019 from 7:00 PM to 9:00 PM (EST)
Event Details
Join Rabbi Andy Bachman, JCP's Executive Director, in a conversation with Dr. Hasia Diner, NYU Steinberg Professor of American Jewish History, as they talk about Jews and the ongoing work of guaranteeing civil rights for African Americans.
Dr. Diner is an eminent American historian at New York University, and has written extensively on American Jews, American Jewish women, Blacks and Jews, and Holocaust memorials. Professor Diner's most recent book, a biography of Julius Rosenwald, highlights the life of Sears Roebuck owner Rosenwald and his decision to invest his life's wealth in historic Black colleges and Black schools throughout the American South.
This event is recommended for adults and high school students.

Enjoy drinks, light bites, and great conversation with fellow community members.

Location to be announced after registration - a community member's home in Tribeca.
---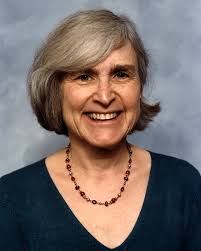 Hasia Diner is the Paul and Sylvia Steinberg Professor of American Jewish History at New York University, with a joint appointment in the departments of history and the Skirball Department of Hebrew and Judaic Studies, and is the director of the Goldstein Goren Center for American Jewish History. Previously she was a professor in the department of American Studies at the University of Maryland at College Park. Professor Diner held a Fulbright Professorship at the University of Haifa in Israel, 1990-1991. She has been a Lilly Fellow at the Mary I. Bunting Institute at Radcliffe College. In 1998, she won election to membership in the American Academy of Jewish Research and in 2004 to the Society of American Historians. She has also been a fellow at the Shelby Cullom Davis Center for Historical Research at Princeton University.
She received her PhD. in history at the University of Illinois-Chicago. Her bachelor's degree was awarded in 1968 from the University of Wisconsin and her master's at the University of Chicago in 1970.
A specialist in immigration and ethnic history, American Jewish history and the history of American women, she is the author of numerous published books, In the Almost Promised Land: American Jews and Blacks, 1915-1935 (1977, reissued, 1995); Erin's Daughters in American: Irish Immigrant Women in the Nineteenth Century (1984), and A Time for Gathering: The Second Migration, 1820-1880 which was the second volume in the Johns Hopkins University Press series. Lower East Side Memories: The Jewish Place in America was published in 2000 by Princeton University Press. In December 2001, Hungering for America: Italian, Irish, and Jewish Foodways in the Age of Migration was published by Harvard University Press. Basic Books released her history of American Jewish women, entitled Her Works Praise Her, in the spring of 2002, which Professor Diner co-authored with Beryl Leif Benderly. The University of California Press will release in the fall of 2004 The Jews of the United States, a synthetic history of American Jewry in a series on the histories of modern Jewish communities.

Andy Bachman is a New York City-based community leader and educator, and a nationally-recognized executive, teacher, writer, rabbi and social entrepreneur. He is a deeply dedicated Jewish leader with significant experience in expanding and strengthening all aspects of pluralistic Jewish public, private and not-for-profit organizations. His experiences include executive leadership and development, as well as teaching and social justice action and advocacy on local, national and international issues.
Andy comes to JCP as Executive Director from JCC Brooklyn, a project of the Kings Bay Y, where he helped to launch three storefront community centers in Windsor Terrace, North Williamsburg and Clinton Hill. Prior to that role, he was the Director of Jewish Content at the 92nd Street Y. He served for 9 years as the Senior Rabbi at Congregation Beth Elohim (CBE) in Brooklyn. He was ordained a rabbi in 1996 by Hebrew Union College-Jewish Institute of Religion. In 1998 he became Executive Director of the Edgar M. Bronfman Center for Jewish Student Life: Hillel at New York University. In 2003, Bachman and his wife, Rachel Altstein, along with several friends, founded Brooklyn Jews, an innovative outreach program for the many unaffiliated Jews who have made Brooklyn their home in the past decade. Bachman was on the Newsweek and Forward 50 rabbis' list.
Save This Event
When & Where

Community Member's Home
Tribeca
New York, NY 10013


Wednesday, January 23, 2019 from 7:00 PM to 9:00 PM (EST)
Add to my calendar