Sales Have Ended
Registrations are closed
We look forward to seeing you at TQ coworking space! Please feel free to check out some of the products we have built for high performance and remote teams that use Atlassian Confluence. Agile Retrospectives. https://marketplace.atlassian.com/plugins/retrospectives4confluence/cloud/overview Scrum Poker - Agile Estimates. https://marketplace.atlassian.com/plugins/pwc-confluence-addon/cloud/overview
Sales Have Ended
Registrations are closed
We look forward to seeing you at TQ coworking space! Please feel free to check out some of the products we have built for high performance and remote teams that use Atlassian Confluence. Agile Retrospectives. https://marketplace.atlassian.com/plugins/retrospectives4confluence/cloud/overview Scrum Poker - Agile Estimates. https://marketplace.atlassian.com/plugins/pwc-confluence-addon/cloud/overview
Description
Determine what your users want or whether they will like your new feature. Generative user research is a powerful tool that can help you understand your target users' desires, expectations and lifestyle habits, taking the speculation out of product decisions and surfacing new customer opportunities.
Here are some of the topics we'll cover:
Using the Generative Research framework to get richer qualitative insights.

Designing + customizing hands-on exercises to gather meaningful user feedback.

Ways to dig deeper during user feedback sessions to uncover unspoken desires, expectations, and lifestyle habits.
For this workshop, the instructor will be Misael León who is a UX / Product Designer at Nearsoft and he also has contributed to several UX/Design blogs like Invision and Software Guru.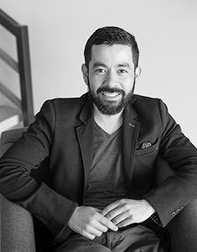 A platform so remote or distributed agile teams can improve their internal processes leveraging their development platforms like Trello, JIRA, Pivotal Tracker and Youtrack. We have the following tools:
TQ is a curated tech hub in the heart of Amsterdam, founded by TNW. We help push tech startups towards exponential growth by providing our residents & members with the right community, eventsand facilities. Also, the occasional hug.