Multiple Dates
Generational Wealth Bootcamp: Online Entrepreneurship & Digital Real Estate
Fast-track your path to financial freedom, improve your self confidence and make a positive impact in the lives of others.
About this Event
Hosted by First Ladies of Poverty Foundation
Sponsored by: Valley Venture Mentors of Springfield, MA
Free Event. RSVP Required. Limited 10 spots available on a first come, first served basis. There is a virtual live-stream version of the event.
What to Expect
Due to COVID networking has been.... a little difficult. We intend to change that. We know that considering in-person events during this time can be stressful, so we want to make your experience as comfortable and stress-free as possible. Here is some information that may help with that.
We provide an environment of current, uplifting and supportive guidance, a relevant and applicable presentation of wealth building, and loving people committed to supporting you in your journey to escaping the paycheck to paycheck lifestyle, mindset and habit shifting and holding you accountable to your goals.
Most importantly, we believe you'll find people just like you - lawyers, nurses, engineers, burger-flippers, you name it - Coming from a range of diverse ethnic backgrounds and life experiences - wanting a faith-based journey in making a difference in the world. Meet people that will forward your personal and professional growth.
FAQs
Are masks required? Yes, masks are required.
What is the dress code? Feel free to come in jeans, casual wear, formal wear or suit and tie--it's up to you. Just come ready to give your best to the process of self discovery, self growth and wealth building.
What to do when you arrive?
There will be someone to assist you. Sign in, fill out a name tag and head to the meeting room to network and get seated for the masterclass.
Tips for Making The Most Of the Bootcamp?
Come ready to ask lots of questions! This event works best for us/you/everyone else in attendance (whether in-person or virtual) when those who attend ask what they really need and want to know.
If you are sick, have been tested positive for COVID and have not made a full recovery, please be respectful of the lives of others and stay home. We have a live-streamed version for ya, and you can still ask questions in the chat!
It's better to win with those who you love and care for; Invite family and friends to join- whether online or in-person (--and be sure to grab them a ticket when you RSVP if you are attending in person!)
Is there a virtual version of the event?
Yes, you can access the virtual version of the event here.
About the Event:
5:00-5:30 p.m. EST: Sign in with COVID forms, fill out a name tag and introduce yourself to new people
5:30-5:45 p.m. EST: Intro to First Ladies of Poverty Foundation, Valley Venture Mentors & Q/A
5:45 - 6:30 p.m. EST: Boot-camp Begins // Generational Wealth Blueprint Masterclass
6:30-7:30 p.m. EST: Resource Share and Create Your Personal Generational Wealth Blueprint with time for 1:1 sit down coaching
Is this an event that you should attend once or more than once?
This is an event you should attend as often as possible. We have a new lesson every week, sometimes with guest mentors and one to one mentor-ship is offered as you go through the boot-camp guidebook to create your personal general wealth blueprint, from earning money and sustainable business modeling to financial planning and management to savings building to investing and creating multiple streams of income.
Not only will you fast-track your path to financial freedom, while improving their self confidence, you'll also learn how to do so while operating from a place of fulfillment and positive impact.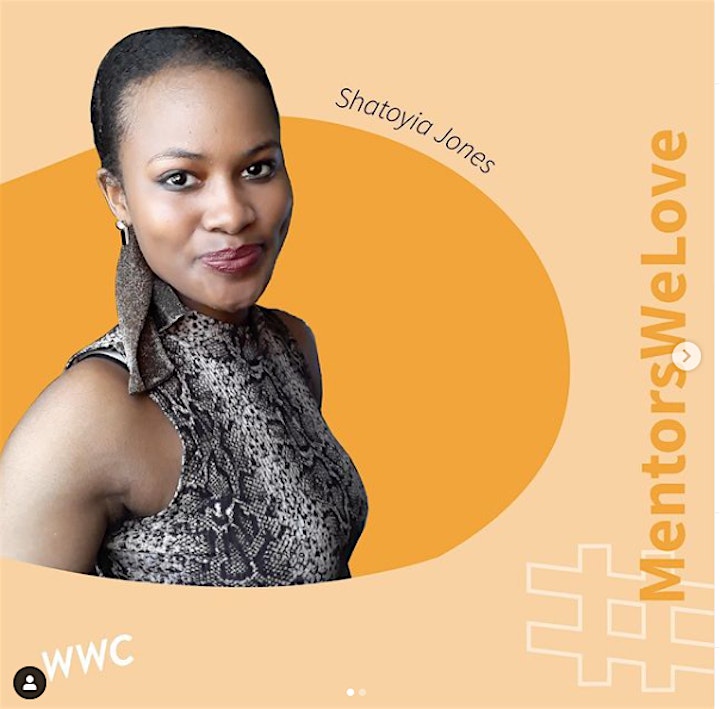 About Your Mentor, Shatoyia Jones
Hey ya'll! I am Shatoyia Jones, 4x award-winning international poverty and racial equity specialist, Founder and CEO of First Ladies of Poverty Foundation LLC, former 2x pageant queen and have been an educator, entrepreneur, mentor and digital real estate owner for almost 15 years now, having spoken at Harvard Business, GPI US, ITD, MIT and so many more places with numerous press features. I am also the creator of Invest2Manifest™, a self-paced online program that teaches individuals and companies how to create A+ROI™ to launch a profitable, purpose-driven and pandemic proof online asset portfolio using the concept of digital real estate to create 3+ income streams in 3-6 months.
Shatoyia Jones (@ordinaryxinfluence) is a Louisiana native who grew up in poverty and was exposed to abuse, violent racism & financial hardship at a very young age. Now a 4x award-winning, international purpose-driven poverty and racial equity specialist, social systems analyst, author and social entrepreneur, she credits her underdog success to the ability to generate innovative, timeless solutions to excel in all areas of life, fueled by an unwavering resourcefulness, resilience, confidence, savviness and lifestyle anchored in lifelong learning. She makes ancient wisdom relevant and modern through investing, making it clear that success is not a destination; it is a lifestyle. She is also a multi-faceted philosopher, diversity and inclusion leader, passive income mentor and self development mentor.
​ With 14 years (and counting) of experience in the education/education policy, management and program development, cultural transformation and DEI / EDI / D&I industries, Shatoyia was recently selected to serve as the sole project leader forBeyond El Campoliteracy project in Costa Rica, Youth Engagement Specialist forSelf/Dial AmeriCorps, Guest Workshop Host forConsortium for High Achieving Students of Color at Trinity College, Special Guest atMIT Innovation Conference& Harambe Seed Funding at Harvard Business.
She has earned a strong reputation for being a visionary, forward-thinking and compassionate leader who doesn't quite believe in the "impossible" and was recently selected to provide press coverage for the following events: 3-day conference: Improving Outcomes for Students Living in Poverty and Trauma with the Collaborative for Educational Services, HerConference: Empower NYC with HerCampus,Power in Your Purse Awards and Business Fights Poverty NYC just to name a few (more listed under 'Awards and Accolades' on this page).In 2019, she served as reigning Ms. Massachusetts 2019 AWOS and Miss Black America Mass 2018.