Description
Join us for an evening of networking with fellow business owners and an educational workshop. The Executive Club of New Jersey is an established business-owners networking group in Morris County. Our members are high-quality, successful business owners who attend our events to network and establish business relationships as well as educate each other on a variety of business topics.
We work in times where rapid change is the norm. This means that our younger workforce is coming of age earlier. As a result, without some productive dialogue for all generations, each generation feels drowned out by the other! Tensions arise and productivity declines, when it could instead soar!

This workshop is designed for interactive learning and fun as we explore the differences, and breakdown the unconscious biases, that keep us from leveraging each other for peak team performance.

What You'll Learn:
• Become aware of how your thinking effects your communication
• To recognize generational differences to minimize conflict
• How to flex your approach to leverage differences for greater productivity

Join us for this interactive, fun-filled session that will leave you with a new appreciation for the generational differences and what that can do to increase team performance when leveraged effectively!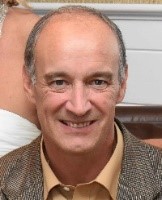 Rich McLaughlin has been an observer and practitioner of leadership development, innovation and employee engagement processes for over 20 years. He has over 12,000 hours designing and facilitating leadership and interpersonal skills workshops, innovation explorations and problem-solving with teams to help them jump start their change and innovation efforts. He has helped teams as small as 8 and departments as large as 100 learn how to blend external developments (to understand where customer needs are moving) with internal employee engagement processes (to show how to stimulate internal experiments and capitalize on those opportunities).

Rich received his M.A. in Training and Development for Business from Ohio State University, and has been consulting faculty for the University of Notre Dame's College of Business since 2000. He is author of, Rules of Engagement: A Story About How Leaders Can More Effectively Engage Employees. And he co-authored The Experience-Based Learning Guide: Consulting Tools and Exercises that Facilitate team Performance and Learning Through Action.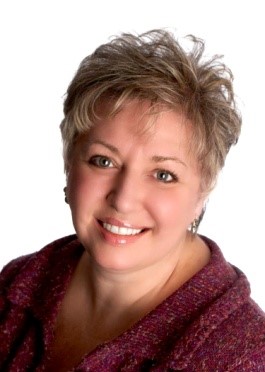 Beth Williams brings 20-plus years of sales, marketing, management and human development experience to the coaching, training and change management profession. She started her corporate career in the world of advertising and publishing. She spent 12 years in the advertising side of the newspaper industry where she held sales and management roles directing national sales for over 40 major market newspapers with a variety of newspaper organizations including: Knight Ridder, Hearst, Times Mirror and various independent newspaper firms. Her tenure in sales for the newspaper Industry afforded her exposure to a wide array of industries including, financial services, high tech, cosmetics, travel, automotive and recruitment.

Beth's clients appreciate her ability to create a safe environment where they can share freely without fear of judgment. But Beth can also deliver tough messages clients need to hear in a way they can receive. Beth has a BA in Communications and Marketing from Boston College and has completed graduate courses in Training and Organizational Development at the New School. She is a graduate of the Institute for Professional Excellence in Coaching and is a certified professional Excellence in Coaching and is a certified professional coach.

Agenda:

6:00 – 7:00 Open Networking
7:00 - 7:15 Introductions
7:15 - 8:15 Topic Discussion
8:15 - 9:00 More networking, Feedback, any thoughts? any ideas?

See you all Wednesday .... bring a friend and don't be late