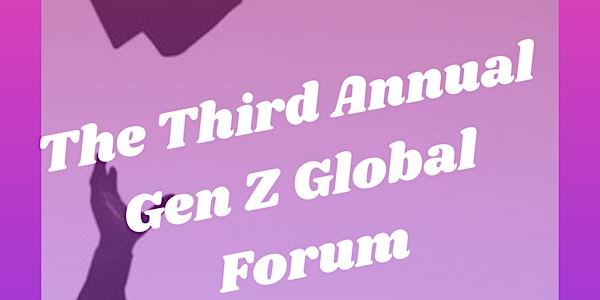 Generation-Z Global Forum 3
Join us to hear from Gen-Zers about their unique challenges and opportunities in China and the US.
About this event
Join us on Thursday, July 29th at 8:00 pm ET for the Gen-Z Global Forum 3 to hear from Gen-Zers and thought leaders about Rethinking Education and Careers.
The online event features guests from China and the US and will be an opportunity for Gen-Zers to share their thoughts about adjusting to challenges and opportunities including online learning and work, mental health issues and different career paths.
There will be breakout sessions and special guests and entertainment.
Gen-Z Global Forum 3
Rethinking Education and Careers
Thursday, July 29th, 8:00 pm ET/Friday, July 30th at 8:00 am Beijing time
Gen-Z Global Forum 3 Speaker Spotlight:
Dana Keep has worked with Wellesley College students and alumnae on career launch, advancement, and transition since joining the Career Education office in 2012. Previously she worked at Harvard University in the Office of Career Services for several years and has served as a consultant for the Career Services Office at Harvard Business School for the past twenty three years. Dana also has experience in the private sector and the federal government. Dana enjoys helping others build confidence, think creatively, present themselves well, and take practical steps toward their goals at any stage of life.
Dana graduated from Middlebury College in Vermont and holds a M.Ed. from the Harvard Graduate School of Education where she focused on adult development. She completed the Designing Your Life Coach Certification in 2020. A lifelong learner, her professional interests include positive psychology, creativity, emotional intelligence, work/life integration, and design thinking.