Generation Yes K-12 CS and IT Training & Pima College Cyber Warfare Range
Description

February 8, 2019 – Free Forum
8:30 am-10:30 am: Generation Yes K-12 Computer Science and Information Technology Training Resources

10:30 am-12:00 pm: Arizona Cyber Warfare Range @ Pima Community College -- Intro and Tour
Free Webinar also available – See Web Site Link Below To Connect
Superintendents, Chief Technology and Security Officers, Curriculum Directors and other interested parties
It's a Well Known Fact!There is a shortage of trained Information Technology, Computer Science and Cyber Security professionals in Arizona. And we are looking to our schools to help fix it!
Don't miss this this great opportunity to learn about a couple of awesome and unique resources that can help our schools get students ready for these important careers. And, you will also get an opportunity to mix-it-up with AZ Innovative Learning colleagues!
You will discover the Generation YES Organization's Information Technology and Computer Science curriculum, resources and training for K-12 schools and students.
And how cool is this - you will also be amazed at the recently launched Arizona Cyber Warfare Range @ Pima Community College. Find out how schools businesses, community organizations and governments can access this great resource.
You also hear about the Center of Excellence programs at PCC's East Campus, including the new Makerspace and Crime Scene Lab.
The Program

8:30 am-10:30 am: Victoria Bawn, Program Engagement Coordinator with the Generation YES Organization will be in Tucson to share information about the unique Generation Yes Computer Science and IT Training . This unique program provides IT & Computer Science education curriculum, resources and training to K-12 schools that enable schools to train teams of Student Technology Leaders (STLs) in grades 4-12 to provide professional development, mentoring and IT support to educators and IT staff in schools. Students develop workforce ready IT, leadership, communication, and digital literacy skills. You will also hear about successful programs in Paradise Valley and Yuma in Arizona.

GenYes: Consults with schools to create a custom GenYes implementation model; Provides curriculum and web-based tools; Establishes a strategy to get a good return on investment for existing and new technology initiatives in a school.

One of priorities for GAZeL in 2019 is to promote adoption of Generation Yes Computer Science and IT Training in schools throughout Arizona.
---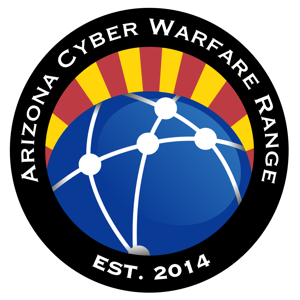 10:30 am-12:00 pm: Will McCullen, Academic Director of Information Technology at Pima Community College will provide an overview and tour of the new Arizona Cyber Warfare Range @ Pima Community College. The Arizona Cyber Warfare Range is a "live fire", volunteer driven cyber range with the goal to drive innovation in cyber security techniques, technologies and training across the United States.

Along with the Arizona Cyber Warfare Range, PCC is pleased to introduce our new CyberSecurity Associate of Applied Science Degree intended for Direct Employment. PCC and the Arizona Cyber Warfare Range will work together to develop capable cyber warriors, protecting the health and welfare of our nation's businesses and infrastructure. This will complement our existing AAS programs in programming, networking and 2+2 transfer programs into University of Arizona's NSA designated programs.

PCC is committed to creating an IT Center of Excellence that will be a nexus for cyber academics and community development. A place where IT careers can begin, grow, and continually improve in a practical encouraging environment.
We look forward to seeing you there
Steve Peters, Coordinator
Greater Arizona eLearning Association and Arizona Innovative Learning Collaborative
520-321-1309 gazel@gazel.org
Will McCullen, Academic Director of Information Technology
Pima Community College
(520) 206-7888
jwmccullen@pima.edu