Generation Y in Project Business - Who we are, how we work and what we expe...
Description
Generation Y in Project Business
Who we are, how we work and what we expect?
In the past years, we have heard a lot about the field of the Generation Y and the Digital Natives and all kinds of prejudices: unsocial, unworldly smartphone and Facebook junkies, spoiled and arrogant consumers, unloyal, picky and demanding employees, Feedback, involvement, rights to say and liberties.
It is about time to really get to know the majority of all workers, consumers and decision-makers of tomorrow.
Philipp Riederle will talk in this presentation about the Generation Y. A generation which does not demand the impossibility, but rather draws the consequences from this digital, multi-media and global world, into which it was born: its ideas of communication, consumption and its working environments reflects what begun with digitalization.
The authentic speaker explains these concepts and their implications in his lecture:

Digitalization, quo vadis?
-> Ways and manners of digital transformation – and how to use them.
The Virtual World – flexible head, space and time:
-> It is no parallel world it is an enlargement of what we call the usual world
-> Cultural differences of the young generation
Project Team building
-> Onboading of new members
-> Individual vs. team esteem
Employee development – individual vs. team
-> How to establish a sustainable team enjoying continuous self-driven learning
-> Job Rotation / Buddy Programs & Mentoring
Communication
-> How does today's communication change our life?
Yolo (you only live once):
-> The Generation Y – and what their philosophy means to them
Multimedia connections?
-> Communication strategies of the Digital Natives – and how they do it.
Like, share, recommend:
-> New forms of consumption – and how they fascinate communities
Work-Life-Blending or the liquid world
-> About the Digital Natives' mindset of life and work – how to hire the motivated knowledge worker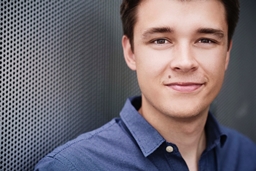 About the speaker
Philipp Riederle, born in 1994, is a star of the Internet scene and Germany's most recent business consultant. At the age of 13, he founded his successful podcast "My iPhone and I" - a YouTube legend. At the media congress and at companies the young speaker gives lectures on the life of the digital natives.
Philipp studies sociology, political science and economics at the Zeppelin University in Friedrichshafen. Within the framework of the 2014 scientific year, Riederle was recognized by the Federal Government as one of the leading "digital heads of Germany", which decisively influences the digital development in Germany.
In 2017 his second and current book "Wie wir arbeiten und was wir fordern [How we work and what we demand]" was published. He also achieved the highest earned recognition for professional speakers, the CSP (Certified Speaking Professional) designation.
Agenda
18:00 Registration
18.30 Presentation
19:30 Q&A
20:00 Networking Apéro
Event Language: English
Professional Development Units: 2
- Leadership: 1.0
- Strategic & Business Management: 1.0
---
Please be aware that at the event photos of the audience are made and published on the PMI Switzerland homepage as well as on Facebook. The event may also be live broadcasted over Facebook. With your attendance you accept these conditions.
Event fee discounts: If your are PMI-CH member, please log in with your PMI-CH member account at www.pmi-switzerland.ch and enter the event from there in order to benefit from the membership discount.
If you a member of Partner organization (SMP, IIBA), please contact Event organizer confirming your Partner membership to request a discount registration link.
Cancellation policy: 100% refund is possible for a ticket if cancelled 5 days before the event.
---
Thank you to our Sponsor: