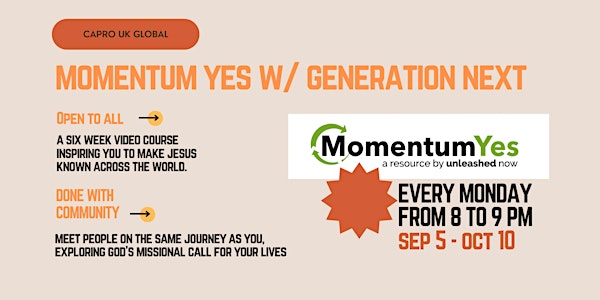 GENERATION NEXT LEADS MOMENTUM YES
We will be hosting a six week video course (Momentum Yes) inspiring you to make Jesus known across the world!
About this event
The Momentum Yes course in six sessions allows you to discover the history of missions, why mission is important to God and inspire you to think about your role in it. You will meet other young adult Christians also exploring the call - and together we will go deeper into the heart of Jesus for this world.
Every session is on a Monday evening, 8-9 pm. We start on September 5 and finish on October 10 2022. The course works best if you come to every session as they are all different, so we can all journey together!