Description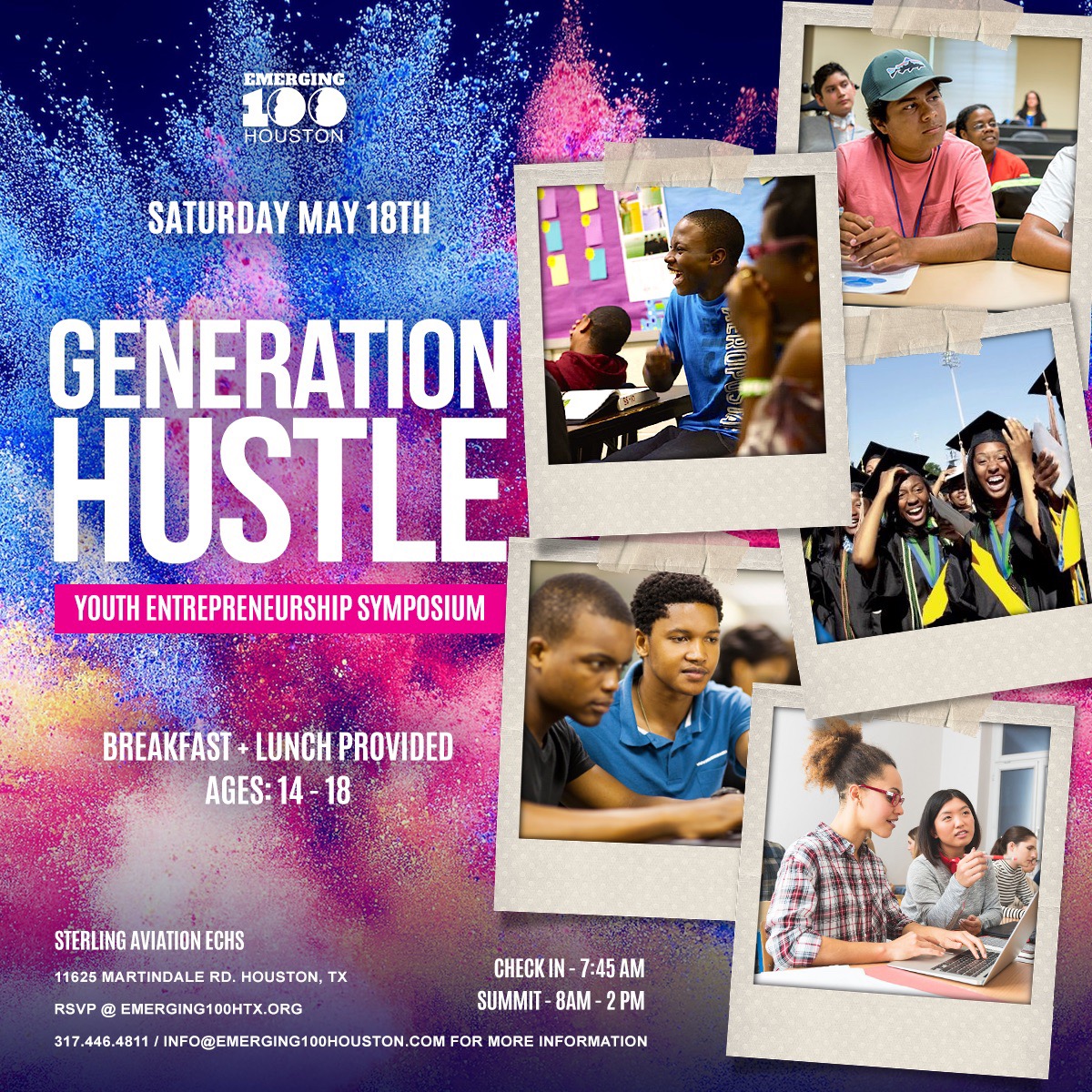 Do well in school
Go to college
Get a great job with benefits
Retire at 60...
For generations, this has been the blueprint for educational and financial success. While Emerging 100 will forever tout the benefits of a Bachelor's Degree, layering formal education with an entrepreneurial spirit is our idea of true freedom.
As our world continues to change, our youth need to be able to adjust to our current climate. On Saturday 5/18, Emerging 100 will host it's inaugural Houston Youth Entrepreneurship Symposium.
A full day of knowledge and hustle aimed at high school aged students. Attendees will be led through our 5-step Entrepreneurship Process:
1. Creating your business plan
2. Funding your idea
3. Establishing your team
4. Marketing and Branding
5. Serving your customer base

Each session will be led by local and passion filled industry professionals who live and breathe entrepreneurship. Breakfast and lunch will be provided as students can expect a jam packed day of fun and tools for success!