Description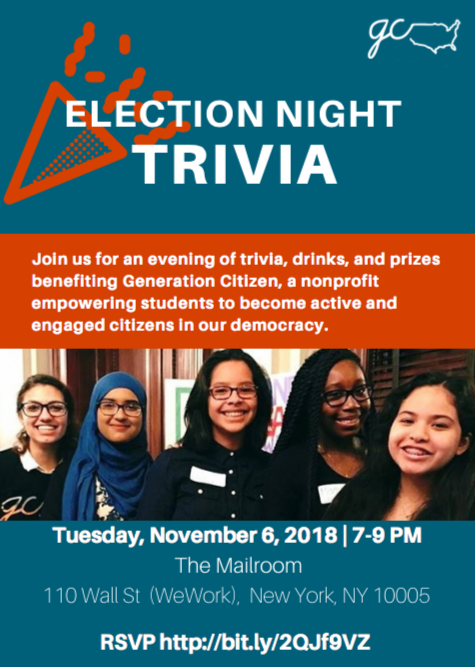 ***At the start of the event tickets will be available at the door. If you are unable to attend please consider a donation on our website: GENERATIONCITIZEN.ORG/DONATE***
Join Generation Citizen's NYC Associate Board for their Annual Trivia Night fundraiser on Tuesday, November 6th at 7pm at The Mailroom - 110 Wall Street, Basement - to benefit student leaders citywide!
What better way to spend your Election Day evening than by testing your civic knowledge?! Don't worry, there will also be pop culture trivia, too. There will be three rounds of trivia + a lightning round, but only one prize! Join an existing team (max 10 people per team), create your own team, or swing by solo-- all are welcome!
And, in case you'd like to know more about these student leaders, Generation Citizen works to ensure that every student in the United States receives an effective Action Civics education, which provides them with the knowledge and skills necessary to participate in our 21st century democracy. #ActionCivics #EmpowerYouth
Can't wait to see you at Trivia Night!