GENERATE - Seattle/ a mid year stop & think-tank
Actions and Detail Panel
GENERATE - Seattle/ a mid year stop & think-tank
Thu, June 15, 2017, 5:30 PM – 10:00 PM PDT
Description
A Summer solstice time-out. Get a fresh take on your career.
Welcome to the GENERATE, a place to roll up your sleeves and have real, creative, down and dirty conversations with other women about your career. Listen to our key business mentors talk on a wide variety of real life topics geared to address your needs in today's world…and then participate in a hand's on discussion to help you and your career.
Throughout the evening, you'll participate in intimate "think-tank" pods with innovative business mentors, primed to help you take your career or idea to the next level. Our experts are women at the top of their game, who will breathe life and focus into your goals and dreams.
You'll connect with savvy women just like you, who want to build their brand, break out of their comfort zones, or balance being a mom and a businesswoman, and leave with the tools to help you drive your dreams and goals.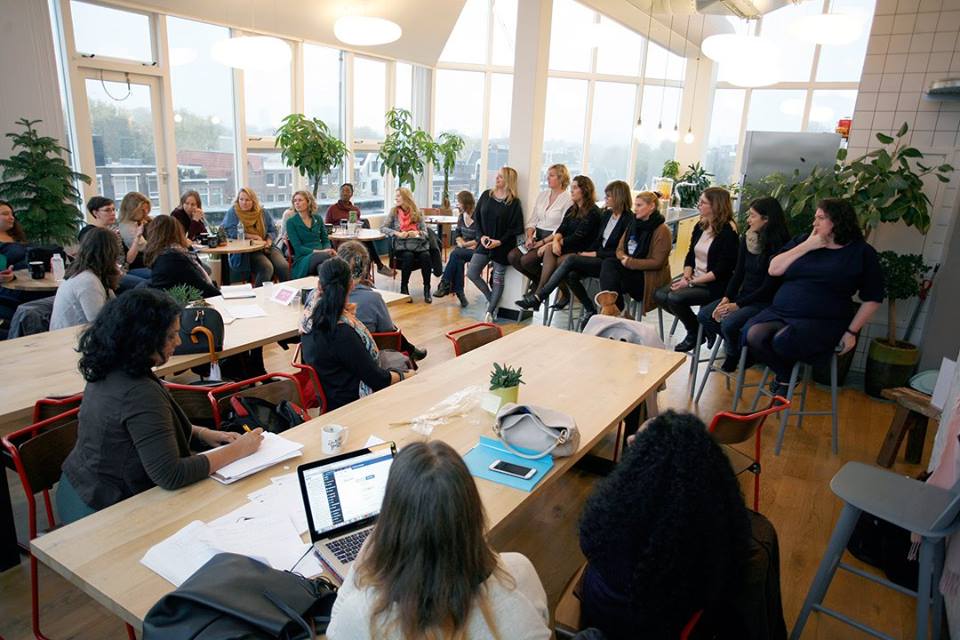 The Details
THURSDAY JUNE 15TH AT THE RIVETER
5:30 PM – 6:00 PM Register and prepare to be inspired. 6:00 PM – 6:15 PMKick off 6:30 PM – 7:30 PM Pick your think-tank pod 7:30 PM – 8:30 PM Pick your think-tank pod 8:30PM - 9:30PM Pick your think-tank pod 9:30PM - 10:00 PM Powerhouse session with our experts
More Details Here: http://thecravecompany.com/generate-seattle/
Our Speakers
FAQs
Q: What exactly is GENERATE?
A: An evening to be educated and inspired by a multitude of experts. You will get to pick three breakout sessions and sit in with the experts of your choice, in intimate conversations customized to your interests. By the end of the night, our goal is to have ignited the spark flickering inside of you in a big way. We promise to delight and inspire with a star-studded line-up of experts in our interactive breakout sessions.
Q: What's the lineup? What can I expect to get from the experience?
A. We're asking incredible business experts to share their knowledge and customize the experience based on the needs of our audience. Many synchronistic connections have also happened at our events over the last few years. You never know. Come with an open mind.
Q: What should I wear?
A: Business Casual. Be you.
Q: Should I go alone or should I go with friends?
A: Come solo or with friends. You'll find a fun, social, and open environment where you'll be able to connect with women you know and women you don't in an unguarded way.
Q: What will I get? What's the main takeaway for the entrance price?
A. Attendees will walk away with new friends, new ideas, and fresh perspectives.
Q: Is it for women in tech, entrepreneurs, creatives, stay-at-home moms, college students or all of the above?
A. This event is for all women who are looking to ignite that fire within themselves, learn something new and stop that inner battle with yourself.
"Don't get lost in the virtual business world and lose the human connection."
JOIN THE CRAVE TEAM AND A SERENDIPITOUS GATHERING OF LIKE-MINDED WOMEN FOR AN EVENING YOU WON'T FORGET.
XOXO Melody
– Melody Biringer, CRAVE founder
A full evening put aside to create, challenge my ideas, kick me in the pants when needed and then turn around and help another do the same thing for their business was so rewarding. It was the final push I needed to launch my new brand and gain insight on how I can build my business to the next level.
Andrea Scott, Founder of Skoah®




Date and Time
Location
Refund Policy