General Surface Science / Coatings

Monday, May 21, 2018 from 9:00 AM to 5:00 PM (CDT)
Event Details
The key to improving your coating process is to better understand the properties of your coating and your substrate by contact angle and surface tension measurements. In this seminar, we give you an overview of the most important methods for surface analysis. We introduce you to their theory and practice using instructive application examples and a session on state-of-the-art measuring instruments.
---
Type: Overview seminars

As experts in interfacial chemistry with the world's largest range of measuring methods in this field, we at KRÜSS would be glad to share our knowledge and application experience with you. Our overview seminar provides a complete look at overview of the scientific background and practical application of tensiometry, contact angle measurement and foam analysis. Depending on the event, an overview seminar covers all these areas or a selection which concentrates on special subjects such as coatings or foam in cosmetics.

 Seminar contents
Tensiometric methods for static interfaces
Interface formation as a dynamic phenomenon: time-dependent interfacial and surface tension measurements
Analysis of liquid foams: foamability and foam stability, bubble structure and liquid content
Contact angle as a criterion for wettability, surface free energy and adhesion of and to solids
In-depth discussion of questions to your application
Consolidation of the methods using practical demonstrations

Know-how from science and practical experience

Deepen your knowledge of surface and interfacial tension (SFT/IFT), contact angle measurement and foam analysis with our seminar team and become acquainted with a wide range of measuring methods. The scientists in our seminar team will illustrate the contents of specific applications from quality assurance as well as research and development in many different branches. Moreover, your special application questions will also be dealt with.

We will give practical demonstrations of the methods covered in the particular event:
Fully-automatic static and dynamic contact angle measurements
Wettability analyses of solids, fibers and powders
Automatic measurement of SFT or IFT
Dynamic measurement of SFT or IFT with the bubble pressure and drop volume method
Foam analysis: foamability and foam stability, liquid content and bubble structure


Parking information:
Seminar participants may park in the Washington Ave ramp, which is just across Union Street.  Please note you will not be reimbursed for any parking costs. http://campusmaps.umn.edu/washington-avenue-parking-ramp
If you will be participating in the lunch provided and have specific dietary restrictions, please contact srosenfeld@krussusa.com with this information.
---
Speakers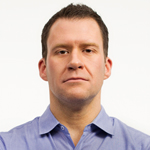 Mark A. McCarthy has his degree in Chemistry and worked in the medical device industry for almost 13 years as a Chemist, focusing on antithrombogenic/antimicrobial and hydrophilic coating applications. He has been a Technical Consultant for KRUSS for five years, assisting with various surface chemistry applications in both academia and industry.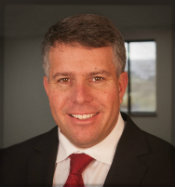 Bob Schieble is a manufacturing industry veteran beginning his career with Menasha Corporation in the pulp and paper industry. For the past 20+ years, he has been providing solutions to the manufacturing industry, selling capital equipment for global leaders such as Mitsubishi and Haas Automation. Throughout his career, Bob has applied new technologies in machining and automation, product handling, and controls to provide his customers with the competitive solutions and solve operational efficiencies challenges. His expertise includes work in the machine tool, plastics, packaging, automotive, assembly and part manufacturing industries.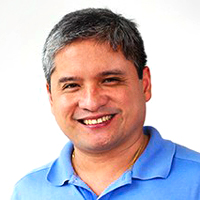 Dr. Raymond Sanedrin is the Application Manager at KRUSS Scientific, located in the Charlotte area. He received his doctorate degree in Chemistry at Northwestern University. His expertise includes surface chemistry, chemical surface modification, micro- and nanofunctional materials, nanolithography as well as nanobiotechnology.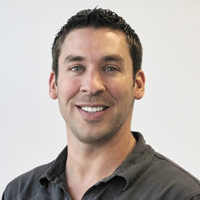 Matt Hoover is the Southeast Technical Consultant at KRUSS Scientific. During his ten years with KRUSS, he has helped many customers solve their application issues and gain more insight into the field of contact angle, interfacial tension, surface free energy and liquid foam analysis.
Graduate Student Guest Speakers
Krystopher Jochem is a third-year graduate student in chemical engineering working for Professor Lorraine Francis and Professor Dan Frisbie in the CEMS Department. He did his undergraduate studies at Purdue University, also in chemical engineering.  He is currently working in the field of printed electronics, specifically on roll-to-roll UV Micromolding to create molded substrates which they then print onto to make smaller features than can be achieved with direct printing methods. He is very interested in materials processing and manufacturing techniques including roll-to-roll processing, and he is also very interested in the electronics field in general.
Truong Pham is a fourth-year doctoral candidate in the Department of Chemical Engineering and Materials Science at the University of Minnesote. He holds a Bachelor of Science degree from the University of Notre Dame in Indiana, and his current research interests include experimental interfacial fluid mechanics and scientific computing. More specifically, his doctoral thesis work has been focused on using modeling and experiements to study drying of droplets of colloidal suspensions. With its capabilities to track radii and contact angles of drying droplets, the KRUSS tensiometer has been instrumental to his thesis work. 
When & Where

University of Minnesota
200 Union Street SE
Keller Hall, Room 3-180 and Room 3-176
Minneapolis, MN 55455


Monday, May 21, 2018 from 9:00 AM to 5:00 PM (CDT)
Add to my calendar